How to Register a Company in Singapore Online
Last modified: March 22, 2018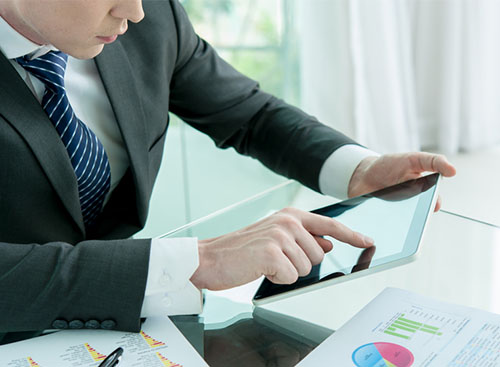 Singapore is the best place for doing business in the world for a plenty of reasons. One of the key reasons is its simple and fully-computerized company incorporation process. The Accounting & Corporate Regulatory Authority (ACRA) is the national regulator that administers the businesses in Singapore. The entire process of incorporation is done electronically using an online filing system of ACRA called BizFile+ (previously it was BizFile). This blog will explain, in detail, how to register a company in Singapore online to let the aspiring entrepreneurs know about it.
What is BizFile+?
Before knowing the registration process in details, let us discuss BizFile+, the latest online filing system of ACRA. It is ACRA's online filing and data retrieval system. The previous version i.e. BizFile has been revamped and launched as BizFile+ in January 2016. BizFile was launched in 2007 and since then, it served as one-stop business solutions to entrepreneurs at the time of company registration till December 2015. Now, BizFile+ is serving the purpose.
How to Register a Company in Singapore Online through BizFile+?
Company Name Registration: The process of Singapore business incorporation starts with the company name approval. To begin with, you must submit an online application for the approval and reservation of your proposed company name via Bizfile+. As per regulations, the name has to be unique, meaningful, decent and devoid of copyright issues. As long as these matters are taken into account, the name generally gets approved within an hour after online payment. However, approval is subject to its availability with ACRA. You can use an online tool (in ACRA's website) to check whether the proposed name of your company is available.
Company Registration
Once the name got approved, it will be reserved for 60 days in your name. So, you are advised to incorporate the company within the said period. Or else, you would have to apply for an extension of the reservation period for another 60 days.
The next step is to file an application for the registration of company along with the documents required. If all the documents are in order, it takes just 1 – 3 to get the company incorporated. Upon successful submission, the ACRA will send a notice of incorporation via email to you or the corporate firm engaged to act on your behalf.
It is noteworthy that when submitting documents for registration, you have to be extra careful as of late, ACRA has tightened the norms under the enhanced regulatory framework for company incorporation. Thereby, the corporate services providing firms, now, need to know their clients in detail. The purpose is to know who is actually benefiting from investing in the company.
Benefits of Singapore Incorporation Services
The professionals of a good Singapore incorporation services provider are conversant with the laws of ACRA and other regulatory authorities. When you engage a firm for incorporation, they will make sure to provide you with best possible services in the industry. The other benefits are stated hereunder:
Guidance and expert advice from professionals.
You are getting assorted business solutions under the same roof.
Quality services assured.
Foreign entities can avail the additional benefits like SingPass ID, local nominee director, etc.
Timely maintenance of accounting records, filing and other compliance matters.
Foreigners can incorporate a company even if they are in their native land.
Now, you can easily get an idea on how to register a company in Singapore online using BizFile+. Even though the process is simple and straight-forward, engaging a professional service could be even more advantageous for you.