Directors' Report – A Necessity for Singapore Companies
Last modified: February 12, 2019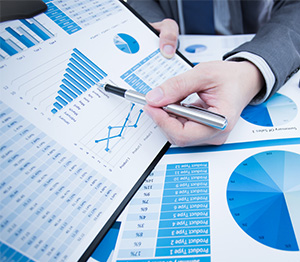 The director report, also known as financial statement is one of the corporate compliances of the Singapore companies. In Singapore, the directors of the companies are responsible for preparing the annual financial report for each accounting year in conformity with the Singapore Financial Reporting Standard and Singapore accounting standards.  The director report accompanied by the audit report (if required) must be presented during the annual general meeting (AGM) of the company in front of the various interest groups such as creditors, investors, government bodies and so on.
The financial statement or director report must give a true and fair presentation of the financial and operational structure of the company and the report must be compliant. Preparing a director's report can be tricky and challenging task, as it requires meticulous process of recording financial statement. Many companies prefer to take assistance of accounting firms in Singapore as the professional service providers help the businesses with their expertise and knowledge.
Accounting firms Singapore can help you in preparing director report of your business in following ways:
The experts select and apply suitable accounting policies for your report
Prepare financial report with relevant and understandable information in accordance with the Singapore accounting standards
They even provide additional disclosures which can represent the financial status of the company
Expert insight into provisions and contingencies
Director report plays as an important communicating tool between you and the investors, creditors and others who have interests in your business. Therefore, a director's report has to be prepared taking into account the information needs of shareholders of the company while facilitating comparability, disclose and transparency. Precisely, it is essential to ensure that the director report of your company includes every aspect financial and operational function without any ambiguity. Engaging an accounting firm in Singapore can assure you to have a perfect director's report that is informative, compliant and transparent.
SBS Consulting can alleviate your burden of preparing director report by a team of expert accounting professionals. To know more about the services and fees structure, please feel free to call us on +65 6536 0036 or drop a mail at info@sbsgroup.com.sg .