Company Incorporation Singapore: Set Up Your Social Enterprise
Last modified: May 22, 2020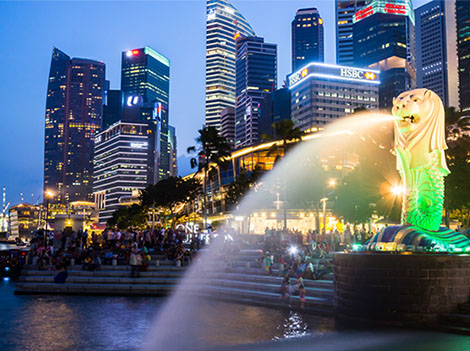 Everyone tries to give back to the society that they live in. However, doing it in an organized and scientific way is far more effective. So many of talented and socially-oriented individuals have opted for a company incorporation Singapore to form their social enterprises.
Benefits of Singapore Company Registration to Social Entrepreneurs
The self-motivated and inspired individuals who want to pay off their social debt have a sound platform in non-profit organizations and voluntary welfare organizations. However, some choose to launch their own private enterprises by opting for the Singapore company registration.
The benefits of a Singapore company registration to the social entrepreneurs are cross-sector collaboration, corporate sustainability, ease in funding, public-private partnerships. It also gives them access to mentoring, project finance, market access, purchase efficiency, resource mobilization and etc.
Social Enterprise in Singapore
Social enterprise in Singapore are run as business entities and have social objectives at heart, rather than the commercial goals. They are aimed at achieving social impact and generating financial returns for their own.
Many of these entities in Singapore are formed as a society, cooperative, private limited company, or a company limited by guarantee. These entities compliment the efforts put in by the government to bring the positive changes to the various sections of the society.
Availability of Funding for Social enterprises
Registering your social enterprise in Singapore is a great move. This island country has more millionaires than any other country in Asia. As the Financial Hub of south-east Asia, it can give an entity working for the social up-gradation a genuine access to the serious funding.
Singapore is also a business destination chosen by the world's giant MNC's and prominent companies which also believe in contributing their share to the social welfare.
The authorities are also supportive of the new start-up efforts dedicated to the social improvement. Indulging in a Singapore company incorporation to establish your social catalyzing firm will also give you a leverage in finding funding for it.
Grants for Social Enterprises
Social enterprises registered in Singapore can claim;
Up to S$100,000 in seed grants under Venture For Good (VFG), by Singapore Centre for Social Enterprise(raiSE)
Up to S$20,000 grants for expansion to existing social enterprises as an early stage funding for pilot ideas
Up to S$300,000 for social enterprises that train and employ disadvantaged Singaporeans under the ComCare Enterprise Fund (CEF)
Up to S$300,000 to new cooperatives under Central Cooperatives Fund
Promoting a Network of Social Enterprises
The Social Enterprise Association (SEA), is a platform specifically launched to integrate social entrepreneurs, enterprises, businesses and academic institutions.
The purpose of SEA is to encourage peer learning and capacity building. It is also expected to bring government, businesses, and people together to form the partnership and take up the social causes.
One of the major players in this sector is DBS Bank. It has set up a DBS Foundation which, in 2015 alone, distributed S$100,000 to 11 social enterprises from Asia.
Social enterprises having an account with the DBS enjoy special privileges and also get unsecured business loans at subsided rates.
Impact Investment Exchange (IIX) bridges the gap between impact investors and the social enterprises.
Singapore authorities have taken sound steps to promote a network of social enterprises. These steps and the start-up ecosystem that is already in place in this country is a boost to the social entrepreneurs. The simple and fast process of company incorporation Singapore is simply an added advantage to the entities interested in this field.