It is a Tough Cookie to be the Director of a Singapore Company, Says SBS Consulting
Last modified: October 21, 2021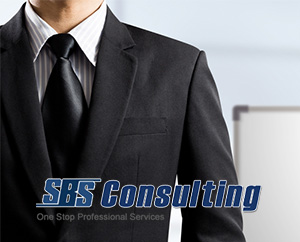 The directors are one of the important stakeholders in Singapore companies. In fact, the business owners need to provide details of at least one of them at the time of incorporation of a company in Singapore. Alternatively, the owners can hire the services of a local nominee director from one of the Singapore incorporation services.
ACRA, the Accounting and Corporate Regulatory Authority of Singapore has entrusted the directors with certain obligations and duties, as it looks upon them as the officers of the company.
Duties of the Directors of Singapore Company
It is the moral responsibility of the director to act honestly and discharge his duties in good faith.
They must give due consideration to the interests of employees and shareholders while exercising their powers.
A director who is also a shareholder must be cautious and differentiate between the scope of the two roles as their duties and liabilities are different.
A director must not fall prey to the fraudulent practices.
A director must open up if his interests are in conflict with that of the company.
If a director has any misgivings about his or her duties towards the company taking help from the experts working for the corporate services providers proves useful.
Filing of Financial Accounts and Distribution of Dividends
The directors of the company must hire at least one auditor within the 3 months of the registration of the company. It is not needed if the company is exempted from the audit requirements.
The directors are responsible for the filing of financial accounts of the company according to the Singapore accounting standards dictated by the authorities.
The directors' reports and the audited accounts must follow the Singapore Financial Reporting Standards.
They also need to appoint a company secretary within the 6 months of the incorporation of the company.
It is the responsibility of the directors to hold, each year, an Annual General Meeting (AGM) and table the financial statements of the company for the consumption of the shareholders.
They are also tasked with the filing of company's annual returns with the ACRA within the month of the AGM.
It is in their power to recommend the distribution of the dividends to the shareholders of the company.
The directors of the Singapore companies, in the interests of the company, can choose to refuse the transfer of company's shares.
If there is any change in the directors of the company, it must be notified to the ACRA within the time prescribed. The firms like SBS Consulting assists the business owners by providing services like form a company in Singapore, corporate secretary, bookkeeping, accounting, auditing, etc., to its clients.