Setting up Business in Singapore
Last modified: November 19, 2020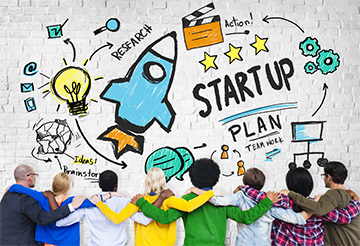 Singapore is currently one of the best places that people have started considering to set up a new company. The reason is that Singapore is enjoying its highly developed market. It lists in one of the highest per capita GDP in the world. It ranks at top most position in the world for ease of doing a business.
The government's simple legal formalities, quick business registration and incorporation procedures are attracting people for starting company in Singapore. In addition to that, the government has implemented various schemes for new entrepreneurs and is developing new infrastructure for the development of the country. Foreigners who are getting employment in Singapore can also get Singapore Employment Passes in very short period of time.
The registration and incorporation procedure for starting a Singapore company can be completed in some days. If the required documents are submitted on time then the incorporation process can be done in 1-2 days.
Singapore government offers a range of business visas for business people. Singapore business visas are different for directors, skilled employees and laborers. The government offers employment pass, entrepreneur pass, personalized employment pass, S pass for skilled foreigners and so on.  Foreigners who wish to start their business in Singapore have two kinds of visa options. One is work visa for foreign corporate management, which is used for relocating the staff at Singapore, the employment pass. The second is for the foreigners who do not wish to relocate to Singapore, must appoint a Singapore resident director according to the Singapore Companies Act.
By establishing international HQs here, companies benefit from Singapore's network of over 50 comprehensive Double Taxation Avoidance Agreements. They also benefit from Singapore's many free trade agreements and the Investment Guarantee Agreements. Companies can always rely on protection of their ideas and innovations through Singapore's strict laws of its intellectual property rights.
An interesting thing about setting up Singapore Company is that, some businesses do not require gaining any licenses. Even though, the company has to acquire a license, the simple procedure of registering the company at Singapore company registrar has to be done. Singapore government offers industry specific business licenses.
Singapore offer very low taxation rates which help entrepreneurs to gain maximum profits. In order to start a new company, an upcoming entrepreneur just has to have a fair idea about Singapore markets. Enormous categories can be explored for incorporating a company in Singapore. The markets are full of electronic goods selling, repairs, and apparels. Apart from these there is a huge scope for healthcare and pharmaceutical industry, real estate entertainment and much more. Food lovers can also think of establishing business of restaurants, hotels and catering etc.
Singapore also gives an opportunity for sole proprietorships, meant for businesses that run by only one individual being in charge of the entire business operations. This also means that all liabilities as well as assets are owned by this one individual.
So it is quite obvious that there is only the sky is limit for setting up a business company in Singapore!