How is Singapore Company Registration for Foreigners?
Last modified: November 11, 2020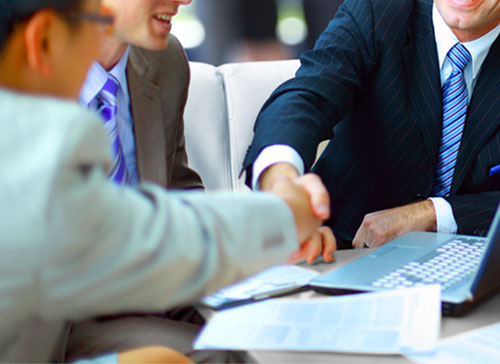 Being one of the wealthiest nations in the world, Singapore has a thriving business ecosystem which encourages businesses to grow. It is no surprise that this island nation is a favorite business destination for both foreign and local entrepreneurs alike. There are an umpteen number of reasons why investors from all walks of life are keen in incorporating a company in Singapore. One of which is easy and straightforward Singapore company registration process.
Singapore government has imposed a set of strict rules and regulations in order to maintain the reputation it holds in the international arena. The Accounting and Corporate Regulatory Authority (ACRA) is the regulatory authority that oversees rules and regulations governing incorporation of a company in Singapore and business operations. Have you ever wondered how the company incorporation process of Singapore is different for foreigners than locals? This guide will outline this very aspect of Singapore business incorporation.
Difference of Company Registration Singapore for Foreigners and Locals
There is hardly any difference in the process of Singapore company registration for foreigners and locals. Nevertheless, a foreigner may face some challenges in fulfilling few obligations mandated by the law in the course of company incorporation process. Following are the challenges a foreign individual usually encounter when starting a company in Singapore without taking help of any professional incorporation service.
To avail a SingPass (a common user id and password used to get access to government portals) is a major concern for a foreigner. SingPass can only be obtained by Singapore residents (citizen, PR or holder of Employment Pass, EntrePass or Dependant's Pass). SingPass is necessary for log-in on to the BizFile portal of ACRA. Please note that BizFile is ACRA's online filing system where an applicant will be required to log into using their NRIC or FIN number and SingPass.
To appoint at least one local resident director is a must when incorporating a company in Singapore. Getting a local director can be a matter of concern for a foreigner. The director must be a Singapore Citizen, PR or holder of the passes such as Employment Pass (EP), EntrePass or Dependant's Pass.
To get a locally registered office address can be another challenging job for a foreigner. The address can be residential or commercial one. A P.O. Box address would not be accepted.
Appointment of a company secretary within six months of company incorporation is mandatory for all Singapore companies. The company secretary has to be an ordinary resident of Singapore. Foreigners may face difficulties in appointing a good local resident company secretary for their companies.
Once they overcome these challenges, foreigners can easily open a company in Singapore. Barring a few requirements, the procedure for registering a company with ACRA for both foreign and local entrepreneur is same. The only difference lies in the fact that a foreign individual has to furnish some additional documents such as a copy of passport, residential address proof of native country, bank reference letters, personal profile, etc. Whereas, for a Singapore resident, submitting a copy of Singapore Identity card is sufficient.
It is worth noting that as a foreign entrepreneur, you are required to appoint Singapore incorporation service to submit the application via BizFile on your behalf. When you hire a professional company secretary in Singapore offering specialist incorporation service, it would be easy for you to acquire and fulfill requirements such as SingPass, local resident director, registered office address and company secretary. Additionally, these professional firms will take care of the entire process of company registration starting from preparing documents to submitting the applications.
Do take note that Singapore company registration process takes just 1 to 3 days to accomplish. Most importantly, the company name can be approved with ACRA within an hour. The entire process is done electronically via the BizFile portal of ACRA and thus, it is simple, easy and fuss free. This is one of the key factors that entices foreign entrepreneurs to take the plunge of incorporating a company in Singapore.