Singapore Business with Super WIFI
Last modified: December 20, 2018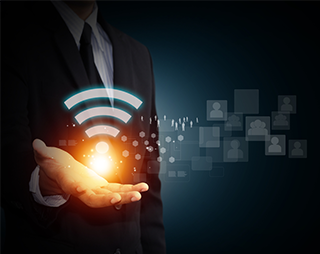 Singapore business set up is now a breeze with the aid of Super-WIFI where businessmen can browse web sites and check on their laptops, iPhones, iPads, etc using the Super WIFI which is now in trial run in Singapore. The Super-WIFI technology is on trial in Singapore Island Country Club (SICC), Singapore's Port Control Centre in Changi and the National University of Singapore University Town.
The trials were announced 2 days ago by White Spaces Pilot Group, which comprises of StarHub, Microsoft and the Agency for Science, Technology and Research unit Institute for Infocomm Research (I2R).
The Super-WIFI is known to cover distance up to 4 times more than WIFI and can reach hidden areas such as areas with many trees, buildings or bodies of water that block or deflect signals. The broadband transmission is on unused television broadcasting spectrum called white spaces.
The trial participant SICC has got four golf courses and two clubhouses spanning 266ha. The Super WIFI trial shall include tasks like enabling the golfers to order drinks from the course, or allowing the buggies to be tracked.
At Changi, the aim of the trial is to provide cheaper offshore broadband communication service to about 3,000 ships. The current broadband communication service is via satellite which is about 50 percent more expensive. In University Town, students' power consumption is now being tracked wirelessly via 1,400 intelligent utility meters in the hostels.
Existing 3G networks are congested and spectrums available for wireless broadband use are limited. Hence this will slow down internet browsing time and it may take eons of time just for a web page to fully load up, thus affecting business. This is especially critical when a businessman need to source for supplier overseas and the slow network is jamming up browsing time.
Singapore company setup can be noticeably improved with the usage of Super-WIFI where users alike can source for pertinent information in a jiffy. Time is money and the faster one needs to look for information, the more he can be productive in the office. He can also check the emails on the go while travelling in the car as a passenger or even on the way to the airport.
No longer is the 3G network signals blocked by trees or tall buildings which will impede the speed of the surfing time. With the internet age, businesses can be conducted seamlessly using just a computer with internet connectivity or WIFI enabled features.
One can Skype with another person on the other side of the globe and discuss business matters in a video conferencing. You can see the other person talking in real time. It is like talking to another person next to you, except that it is via a computer or a portable laptop.
Hence, doing business is now borderless and reaches the masses in a short time. Singapore Business Incorporation carried out strategically, with a focus on using advanced technology like Super Wi-Fi will enable your business to reach new heights. Eventually, helping a great deal of ease in setting up and running businesses for the professionals and businessmen. Never underestimate the power of Super-WIFI.