Guidelines for Setting up Private Trusts in Singapore After Budget 2013
Last modified: May 12, 2020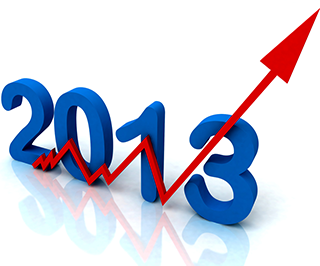 Generating or creating wealth and assets is one aspect of business and preserving and facilitating the transfer of the created wealth and assets to future generation is another aspect. Especially the high net-worth individuals would like to see that there are no legal complications created in smooth and easy transfer of their assets to their beneficiaries. Singapore trust law has the strong framework in the form of Trust Companies Act, Business Trust Act, Civil Law Act and the Trustee's Act, to meet the international regulatory and compliance standards.
Singapore business incorporation in the form of a Private Trust Company is within the ambit of the range of legal companies that can be formed in Singapore. Given below are the simple guidelines for setting up a Private Trust in Singapore.
A) Formation of a Private Trust: This can be formed by will, by deed or by declaration where the objective of forming the Trust is clearly spelt out, so also the identifiable property and the beneficiaries. The manner in which the trust is created, the execution of it depends on the corresponding Act under which it gets covered. The original owner of the property who creates the trust arrangement is called as the 'Settlor', person entrusted with the legal title of the property is called as the 'Trustee' and the person who retains the beneficial or equitable ownership of the property is called as the 'Beneficiary'. The Settlor and the Beneficiary can be the same person.
B) Trust Instrument: The Settlor has to execute a written document referred as the trust instrument along with the legal transfer of the property to the Trustee. Once the property is transferred to the Trustee the Trustee manages the property in the best interest of the Beneficiaries and according to the terms specified in the trust instrument.
 C) Duration and Termination: If the Trust has been created on or after 15th December, 2004, then it can continue for a maximum period of 100 years.
 D) Parties to a Trust: The Settlor can be any corporate entity or an individual who is above 18 years of age with sound mind and owns the proposed trust property. The Beneficiary can be any person or entity (i.e. a Company, a charitable body or another trust). A Trustee can be either a corporate entity or a person who is a trusted individual.
E) Licensing Requirements for Trust Companies: Private Trust Companies are exempted from licensing requirements under section 15(d) of the Trust Companies Act.
 F) Taxes: The standard tax rates applicable on the income of a company are also applicable to the Private Trust Companies under the Singapore Taxation Laws. A special mention is needed here of the Singapore Budget 2013 which has announced 30% Corporate Income Tax (CIT) rebate. The rebate is subject to a cap of S$30,000 per year of assessment (YA) and will be available for the YA 2013, 2014 and 2015.