Why Small Business needs Bookkeeping Services in Singapore to Maintain Veracity of the Books of Account
Last modified: October 21, 2021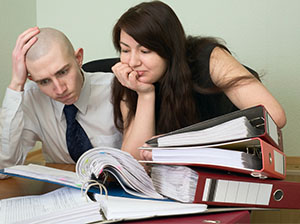 As per the guidelines of the Accounting and Corporate Regulatory Authority (ACRA), it is highly essential for every business organization, regardless of size and nature of the business to maintain the financial account in a timely manner with a high level of accuracy. However, it has witnessed that many small businesses prefer to do their accounting and bookkeeping services in Singapore on their own to save money.
The owners of the small business often think that they have full control over the financial aspect of the business and outsourcing to a third party accounting firm is a waste of money. As a result, they usually face a downfall in their business for overlooking one of the important aspects of business i.e. Bookkeeping and Accounting.
What is Bookkeeping and why it is essential for the Small Businesses?
Bookkeeping is a process of recording a company's financial transactions and it is the first step of the accounting process. Most importantly, the accounting process of your business cannot take place unless you have an organized and accurate bookkeeping. Thereby, it is crucial for every small and medium business to maintain the timely records of all their business transactions as advised by the experts and the accounting services.
By maintaining organized records, you can check the financial status of your company anytime. Based on its financial health, you can take crucial decisions and make future plans for its optimal growth and development.
Why Singapore SMEs (Small and Medium Enterprises) should consider outsourcing to bookkeeping services?
Out of many reasons, scalability and flexibility are the prime factors which inspire the businesses to outsource their bookkeeping services to a professional firm.
Once the Singapore business engages third party firm, professional bookkeepers and CPAs would handle the accounting and bookkeeping operations exploiting their expertise and skills. It saves the businesses the hours that they earlier spent on gauging numbers. Apart from saving hefty salaries of a full-time staff, business will also cut down on their extra expenses and overheads. By saving a large chunk of money and time, they could think of focusing more on core operations and consider further expansion of their business.
Essentially, every business should maintain timely bookkeeping to keep the ledgers in order. In Singapore, it is a must for all companies to prepare their annual financial accounts in compliance with the of Singapore Financial Reporting Standards. The updated financial accounts have to be presented during the respective annual general meetings of the companies. A penalty, fine and/or issuance of court summons may be charged to the defaulters.
Thereby, you are recommended to hire one of the professional accounting services such as SBS Consulting so that you can comply with the legislative regulations of ACRA and the other accounting authorities of Singapore.
A few things to consider while choosing bookkeeping services in Singapore
The following points define the characteristics of an ideal bookkeeping firm:
A firm that has a team of highly experienced and certified bookkeepers and accountants.
A firm that is affiliated to ACRA (Accounting and Corporate Regulatory Authority), ASC (Accounting Standard Council) and CPA Singapore.
A firm that offers off-site bookkeeping services to the clients.
A firm that is equipped with the latest technology-driven solutions.
A firm that offers a competitive package in the market and assurance of quality service.