Best Accounting Services Singapore can Evaluate Financial Health
Last modified: November 19, 2020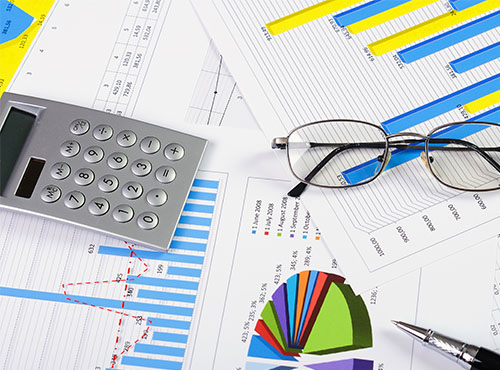 Accounting is not just about crunching numbers, it is a broad concept that incorporates an array of finance-related aspects which is better left to the accountants or the accounting services. Many business owners tend to think that accounting job is only for an accountant. And they, individually, have nothing to gain from it. But the reality is far different than this. The owners must be aware of each and every bit of accounting aspect of their business to figure out the present financial health of their companies. Most importantly, a sound business decision can only be taken when you know your current financial position.
In Singapore, ACRA (Accounting & Corporate Regulatory Authority) is the regulatory body that oversees the compliance matter pertaining to accounting functions of locally incorporated companies. Every company must strictly abide by the ongoing obligations. Thus, it is required for the business owners to know whether their companies fulfill their statutory regulations of ACRA or not. This is another reason why they must get involve in accounting aspect of their business. Citing the significance of accounting in finance and compliance issues of ACRA, many businesses are taking the assistance of Singapore accounting firms.
Accounting Services Singapore
The basic strategic aim of an accounting service provider is to deliver efficiency, which is a high priority for every business owner. In general, an accounting firm in Singapore covers end-to-end accounting services while adhering to the guidelines laid down by ACRA. However, you must consider the core aspects such as XBRL reporting, software assistance, the compilation of financial account and so on, when selecting the right service provider. The quality of service remains to be another key aspect which you can not afford to ignore.
Following is the list of basic services Accounting firms of Singapore offer:
Preparation of XBRL Report
Assistance of Accounting Software
Director Report preparation
Group Consolidation
Account receivable and payable
Singapore bank and other accounts reconciliation
Compilations of account
Cash Flow Management
General Ledger Assets
Tax planning and preparation (if required)
Analyze and report financial activities
Filing and reporting with ACRA
Why Outsource to Accounting Firms in Singapore?
Outsourcing accounting services to a professional firm can be a win-win situation for you. Accounting is a key factor that determines the future prospects of a business. Thereby, a business can thrive when accounting is done efficiently by a professional who is adept in all the processes, starting from maintaining general ledger to analyzing financial statement. When you will understand the concept of accounting to the depth, you will be more likely to realize why outsourcing accounting to a third party makes sense.
There will be no fear of getting penalized for not adhering compliance matter of ACRA. These firms give well-guarded assurance to deliver services in accordance with the guidelines of ACRA.
You will save time that you may earlier spend in accounting calculations. Use the freed up time in core competencies of the business to give a boost to revenue.
The professional firms have greater expertise and technological resource than in-house accounting departments. You have access to the state-of-the-art technology such as accounting software and experts who use the software solutions to deliver excellent quality services.
Outsourcing services are cost-effective than internal staff resources. You may use the saved money on bettering business activities.
In an outsourcing firm, works are performed in a much less time without any distraction of internal employees of the business. Likewise, internal employees can also fully concentrate on the core work to garner more growth and progress of the business.
From the above explanations, you can understand that why every business owner must know the accounting aspect and how outsourcing help you keep your business growing. However, there are four areas that you must consider when selecting the accounting firm for your business. They are- resources, service outlook, client's testimonials and fees structure.