Why Engaging a Professional Service Provider is Important for Company Formation in Singapore
Last modified: June 23, 2023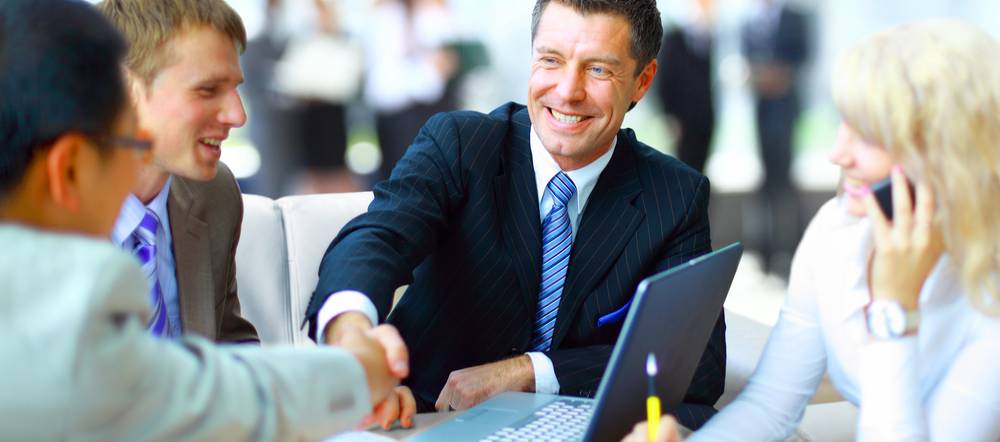 For a successful Singapore company formation, you have to fulfil various legal and regulatory requirements. For a foreigner or even a Singaporean, without proper advice, it can turn out to be a stressful task. In such a situation, hiring an experienced Singapore company formation services provider can prove to be a great help.
How Singapore Company Formation Services Help You
Your corporate service provider assigns a company secretary to you. This secretary will guide you through the Singapore company formation process. They act as a liaison between you and the Accounting Corporate Regulatory Authority (ACRA). ACRA acts as the Company Registrar.
Your secretary ensures that the Singapore company formation is as per the rules of Chapter 52 of the Company Law of Singapore. ACRA supervises the incorporation process and governs all the companies in Singapore.
By employing them, you also fulfil a mandatory obligation of hiring at least a company secretary in compliance with Section 171 of the Companies Act. Your company secretary serves you as a chief compliance officer, advisor, and fiduciary to your company, its board of directors, and shareholders.
What You Can Expect From Singapore Company Formation Services
In addition to providing a company secretary for forming a new firm, a full-fledged Singapore company formation services firm also helps you with the following:
Accounting & Taxation Services
Business Advisory Services
Licensing Services
Immigration & Relocation Services
HR Services
Finance & Banking Services
As you can guess, enlisting the help of a corporate service provider can streamline your workflow. It gives you access to a team of experts in different disciplines. They can help a startup deal with highly technical issues related to law, accounting, taxation, corporate secretarial, business formation, Etc.
Who Can You Hire as a Singapore Company Formation Services Provider?
You can hire a lawyer, a company secretary, or an accounting firm for your Singapore company formation. After collecting incorporation documents, you need to complete two steps only to set up your business.
Step1. Register Company Name with ACRA
Provide them with a list of 3-5 company names. They visit the ACRA's web portal and check these names. They register the available one by paying $15 for your use. You have 60 days to register your company. You can also ask your provider to pay the fee and extend the period by another 60 days.
Company Formation: Tips and Tricks
The experts working for Singapore company formation services providers know all the company formation: tips and tricks. They increase your chances of completing the process swiftly and hassle-free.
They know that ACRA rejects certain names. So, they advise you to ensure that your company name is not:
Vulgar
Black-listed by the Minister
Identical to another company name; Or,
Violates any copyrights or trademarks
Step2. Apply to ACRA for Singapore Company Formation
With your incorporation and KYC documents in hand, your Singapore company formation services provider applies to ACRA to register your business online.
ACRA needs 1-3 days to process your application. On successfully forming your company, ACRA sends you an incorporation email which acts as the Certificate of Incorporation in Singapore.
Benefits of Hiring Singapore Company Formation Services
Saving Efforts, Time, & Resources
You have to take care of a lot of paperwork to be on top of the business' administrative tasks and to ensure statutory compliance. It is time-consuming and lengthy. You do not want to waste your limited time, resources, and space on such tasks.
You can outsource these non-core and non-productive tasks to your Singapore company formation services provider. These firms employ a team of experts who can take care of these tasks for you. It saves you plenty of time and resources in exchange for affordable fees.
Statutory Compliance
Singapore updates its business laws and statutory regulations regularly. Your in-house executives may not be able to keep up with the changes. And failing to confirm with them means paying hefty fines and penalties.
Corporate service providers have updated knowledge. They track the news to stay updated. They provide guaranteed flawless services. Their business support services are accurate and timely and ensure your statutory compliance.
Reduce Costs and Increase Efficiency
The current trend is to hire a third-party provider for business support services. It is a better alternative to investing in an in-house setup. Afterwards, you do not have to search, hire, or fire in-house staff. You also save on premium office space, computers, furniture, internet, etc.
Singapore company formation services providers provide you with specialised services. And they are far more effective and efficient in executing the tasks. As you pay them only for what you receive, they turn out to be cost-effective.
Factors to Consider for Hiring a Singapore Company Formation Services
Speciality
Take stock of your business needs. Depending on it, choose your provider. If you want one only for your Singapore company formation, choose a specialist Singapore company formation services firm. It will ensure a high quality of service for forming your new business.
On the other hand, you may need a number of services like incorporation, bookkeeping, accounting, taxation, payroll, Etc. In such a case, hire a firm providing a full corporate services package. I will keep all your services under one roof. If something goes wrong, you will need to speak to only one manager assigned to you.
Customer Service
Make sure that your provider is highly organised. It will ensure the timely processing of your paperwork and reporting. Ask them how they keep up with the changes in the laws and regulations. Visit their website and read customer reviews.
Channels of Communication
Look for a dedicated customer care desk. Know how they will schedule your work, message, and handle an emergency task for you.
Ensure that their channels of communication can handle your volume of information and deadlines.
Ask them whether or not they will assign a manager to you. Such a professional can immensely simplify communication. You do not have to wait for hours for a simple confirmation as in "Yes!, or, No!"
Professionalism
Ask your business associates, employees, friends, or relatives whether any of them have worked with the provider. Know whether the provider is reputed and professional, and worthy of your business.
Guarantees and Assurances
Remember, you are hiring your Singapore company formation services to reduce your workload. You don't want to pay fines and penalties because of their mistakes. Ask them for water-tight guarantees and assurances for accurate and timely services.
Singapore company formation provides your business activities with legal protection. It also limits your liability and protects your intellectual property. It needs to be accomplished the right way.
Let one of the corporate services providers handle it. Doing so will save you time, money, and effort. Call us at +65-6536 0036 or email us at info@sbsgroup.com.sg to learn about our promotional company incorporation package.