What are the Services Offered by Accounting Firm
Last modified: December 3, 2020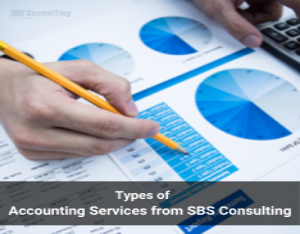 Surely, when you thought of starting a company in Singapore, it never crossed your mind that you will also need to spend time in securing its statutory compliance. Yes! By law, it is your obligation to regularly update business' books of accounts. And, accounting firm Singapore assists you in doing it.
Accounting services in Singapore are fully geared to provide you with a variety of services. Their qualified accountants assist you in accounting set up, tax compliance, and in being financially organized. They can advise you in steadily achieving your business goals and growth.
Before you choose to outsource your books to an accounting services provider, you should discuss your accounting needs with it. You should make sure that it has capably served businesses from your industry in the past. Such a provider will be able to anticipate your business needs and can advise you accordingly to avoid pitfalls.
Bookkeeping & Accounting
Most of the business owners focus on the customer satisfaction. They are busy in reaching out to targeted customers, in knowing their needs and problems and in rendering solutions through their products or services. Accounting concepts and principles are not their forte. Many of them are not masters of the financial aspects of managing a company. This leaves a vacuum that could hurt the smooth working of the company. This is where accounting services Singapore can serve you smartly.
When you hire an experienced accounting firm Singapore, it frees you from compliance-related tasks like bookkeeping, accounting, preparing financial statements and reports. You can send your business financial transaction-related data to them, and they do the data entry. They digitize your cash flow records accurately.
Depending on your business needs, your accounting services provider can assist you in preparing accounts receivable report. This information is valuable in tracking your outstanding payments from your customers.
They can also help in knowing more about cash going out of your business, including supplier's payments and payroll. By preparing the accounts payable report, they can assist you in the elimination of unnecessary business expenses.
Tax Planning
The experts employed by the accounting services in Singapore assist you in tax planning and preparation and filing of business' tax returns. Depending on the comprehensiveness of their services, they can also your advise you on notices and requests for information from regulating authorities like Inland Revenue Authority of Singapore.
Accounting services in Singapore are of most use to you when you are starting a business. They can advise you on the type of business entity that is most suitable for your business activities. Most importantly, they can advise you on limiting your liability as a business owner to protect your personal assets. They can help in incorporating a tax-optimized business like a private limited company in Singapore.
Business Development & Valuation
The certified accountants employed by Singapore accounting services go through your financial records and prepare an audit report for your business. They also take a careful look at your business' past revenues, books of accounts and patterns in its growth before preparing a valuation report.
These reports are useful when you are trying to find an investor or searching for an opportunity for mergers or purchases. The banks, financial institutes, venture capitalist and angel investing firms base their decisions on valuation or audit reports.
Accounting firms Singapore also assist startups in determining the scale of initial funding or for funds they will need for their business expansion. They prepare pro forma financial statements & projections to simplify their task. Their expert accountants trawl the industry data, the company's financial history before advising you.