Useful Tips When Searching for Jobs Online
Last modified: December 20, 2018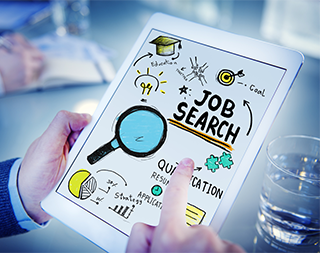 There are millions jobless around the world and this problem is even exacerbated in the Eurozone region with its sovereign debt crisis, that started last year, still looming. Companies are cutting jobs and we read of news in the press and television of retrenchments worldwide.
With record numbers of applicants for virtually every job, the employment market is more competitive and challenging than ever before.
However, Singapore is always on the lookout for foreign talent that can accept lower salary compared to their locals. This has been an issue of contention, but nevertheless it is necessary for the nation to survive and compete in the region.
Hence, the Singapore government allows issuing of employment pass to the foreign talent with degrees or even higher certification such as those with post-graduate certification, Masters qualifications or even PhDs. The government also issues work permit for the lower rung blue-collar workers such as those from Bangladesh, Malaysia or Indonesia.
Despite the challenging economic times there are a large number of jobs available particularly in temporary and part time positions across a variety of sectors. Job searches and filters can be used to omit or include these positions depending on each jobs board. Some filters are pre-applied so it is important to check what options are selected prior to searching.
Job seekers usually make the mistake of submitting to just one jobs board or recruitment agency and whilst this will undoubtedly contain a large number of advertised jobs, it may also miss a number of other opportunities that are posted and advertised elsewhere, particularly in niche and industry specific sectors.
Time to Update Your Resume
While in between jobs, it may be the right time to update your resume. You can use Microsoft Word to format the layout and update it to make it look more professional. This will help to convince the hirer to zoom in into your resume amongst the dozens or even hundreds of applicants. You need to highlight your qualifications, talents, experience and even volunteer work that you have done in the past. Hence, it will make you stand out from the crowd and increase your potential for employment.
Sign Up to Industry Specific Searches
Many employers will opt to post their job vacancies on industry or sector specific online recruitment agencies or jobs boards and whilst the quality of competition of job applicants may be higher, this delivers highly targeted and ideal employment opportunities. Researching relevant and associated industry, sector or niche specific job boards will yield a higher return of targeted jobs.
Set Up Email Alerts
The use of email alerts straight into your inbox is also highly recommended. Setting up a number of email alerts for one or more different job titles and occupations is advised, particularly at broader online recruitment agencies and jobs boards. The balance of these email alerts however is key. Too broad a search and the positions returned are too vague and irrelevant. Too exact and there will be few jobs returned. These job alerts ideally should be frequently received and where possible on a daily basis.
Know Your Job Titles
A lot of relevant job vacancies can be missed from bad searches. It is important to understand the different job titles that may be associated with a desired career or even job. Government agencies, employment organisations and recruiters can help best identify the specific job titles that are linked to specific areas and this can bring back better and more targeted job vacancies.
Be Prepared to Travel
Job seekers tend to be quite rigid in the area they want to work and how far they are prepared to travel and commute. Increasing job searches to just 5 or 10 miles further afield can sometimes dramatically improve a job seekers chance of employment with generally fewer candidates applying for these vacancies.
Go To Employers Directly
Some companies will not advertise externally and on recruitment agencies and jobs board. Regular visiting the jobs section of these employers is advised. These vacancies are usually open internally only, but approaching these businesses can prove quite beneficial for job seekers outside of conventional online job searches.