Singapore Tax & Accounting Service Providers Offer the Best of Both Worlds
Last modified: November 19, 2020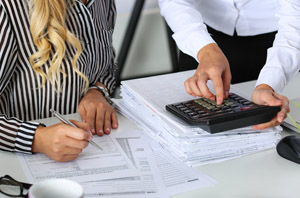 The importance of corporate service providers in Singapore has increased in recent times thanks to the nation's growing reputation as a genuine business friendly destination which has opened the doors for foreign entrepreneurs and investors. With so much competition and the drive to maximize profits, Singapore companies, especially the SMEs (Small & Medium Sized Enterprise) are looking to outsource their major non-core operations related to Singapore tax services and Singapore accounting.
It is a well-known fact that Singapore tax & accounting form the pillars of a company's financial stability and therefore it becomes essential to outsource such needs to firms that have the proven track record of catering the requirements of businesses. However, when you are in the lookout for the accounting firms in Singapore, you must also ensure that such firms not only offer professional accounting services but are also into the provision of taxation Singapore services.
The holistic manner in which such firms offer the best of both worlds can be determined by the range of services they provide vis a vis tax & accounting. Some of the services offered by those firms can be enlisted below:
Calculation, planning & filing of corporate income tax Singapore.
Singapore personal income tax planning, filing & other related compliant matters.
Assistance in GST registration Singapore and guidance with regards to the various schemes of GST Singapore.
Handling of Singapore property tax matters.
ECI filing formalities
Compilation, preparation and maintenance of the financial statements.
Management of accounts receivables & payables.
Keeping a record of a company's expenses and other transactions.
Preparation of Director's report
XBRL financial reporting & filing.
It is also vital to take note of the fact that the Singapore government has made it mandatory for all the tax & accounting service providers to strictly comply with the Singapore accounting standards of ACRA and the regulations of IRAS so as to avoid being punished severely.
Hence, with such high standards and regulations, you can certainly rely on the Singapore tax & accounting service providers to handle you pivotal non-core needs and set you free from the burden so that you can focus solely on the core business issues & operations.
If you have any further queries pertaining to our expertise in the taxation & accounting domain, kindly contact us on: +65 6536 0036 or mail us at info@sbsgroup.com.sg