Singapore Incorporation Services: Get Your EntrePass and Register a Private Limited Company
Last modified: October 21, 2021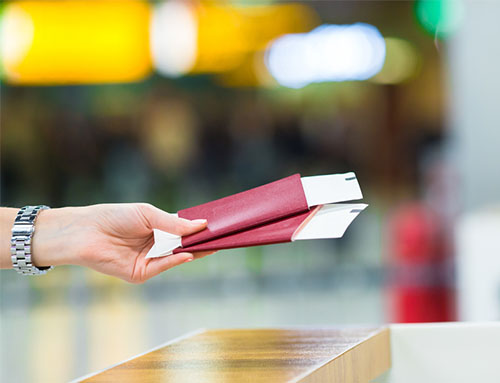 S
ingapore is a place that brings the best out of entrepreneurs. It makes a positive impression on the individuals who have an entrepreneurial streak in them. It inspires the expats as well as its own citizens to incorporate a company in Singapore and be the master of their destiny.
Singapore opens individuals' eyes to the abundant opportunities available in the marketplace. The foreigners, however, cannot self-register their company. They need to appoint reliable Singapore incorporation services to apply and acquire an entrepass visa and establish their Singapore company setup.
Benefit from Entrepreneur Pass (EntrePass) Scheme
If you, as a foreigner, want to relocate and work in Singapore, you need to have a work pass, such as an EntrePass (Entrepreneur Pass). It is useful to the foreign entrepreneurs lacking in qualifications but who are rich in experience.
They can send the EntrePass application through Singapore incorporation services before applying for the Singapore company formation. However, if their company already exists, they have a window period of 6 months from the date of incorporation to send their EntrePass application to the authorities.
After acquiring the EntrePass, a foreigner can start working as the director of their company and take charge of all of its business activities.
Requirements of the Entrepreneur Pass
In Singapore, anyone over the age of 21 years can register a company. However, in case of an entrepass application:
The applicant must be sponsored by a Singapore-based company or be able to provide a Banker's Guarantee to the tune of $3,000 issued by a Singapore-based bank
If you are taking assistance of Singapore incorporation services for the purpose, they can be your sponsor
The entrepreneur must have started or intends to register a private limited company in Singapore
The entrepreneur must plan to own at least 30% of the shares
The company must have at least S$50,000 in paid-up-capital
The individual also need to fulfil one of the innovativeness requirements
Documents to Submit with an EntrePass Application
Properly filled EntrePass application form
Documents fulfilling the innovativeness requirements
A detailed business plan in the prescribed format
If the company already exists, its bank statement must show at least S$ 50,000
A copy of the company's business profile
A recent passport-sized photograph
A copy of the passport
Documents of the previous employments or business ventures
Copies of educational certificates
MOUs with your customers and suppliers, Licensing agreements, product certifications, and endorsements
Submit all your documents in English
Registering a Singapore Private Limited Company
A private limited company is the most used business structure in Singapore. It is dynamic and scales well for an expanding entity. For registering it, you must apply to the Company Registrar of Singapore, which is ACRA (Accounting & Corporate Regulatory Authority).
The Singapore incorporation process is an online affair and needs SingPass ID for logging on the website BizFile+. That is why ACRA advises the foreigners to appoint Singapore incorporation services for the task. It is a two-step process:
A) Apply and register the name of the proposed company
B) Apply to ACRA for the company registration
With an experienced Singapore incorporation services firm, it takes only 1-3 days for opening an offshore company in Singapore. You must ask around and get a reference or introduction to an experienced and trusted incorporation service. You can also go online and research for it. Appoint it and supply it with your incorporation documents.
Singapore is well known for its low tax rates, pro-business attitude and the support system that the authorities have established to encourage the start-up companies. This country acts as the staging post for the entities that are interested in being active in the emerging markets of Asia.
And as an entrepot, it facilitates the trade between the East and the West. It also well-equipped to serve as an entrepot. It has world-class harbours and logistical support, enabling it to serve more than 700 harbours spread throughout the globe.
It offers reliable air-connectivity to all emerging markets in Asia. Moreover, it has invested in advanced communication networks, infrastructure, and mass transportation system. It has set itself as the right place for your company headquarter or regional office giving you access to 2.5 billion consumers in Asia. These are the reasons that inspire business owners to hire Singapore incorporation services to incorporate their companies in this renowned business hub.