Singapore Company Register Website: BizFile+
Last modified: November 12, 2020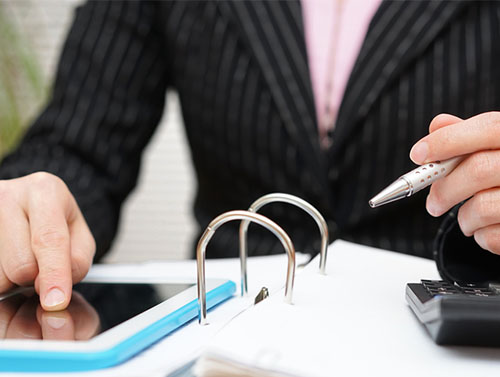 ACRA has updated its Singapore Company Register Website now it is called Bizfile+.
Gone are the days when people of Singapore used to wait in never-ending queues, file bewildering varieties of application forms and pay fees in a traditional way to get the business registered with the company registrar. Now, it is a thing of past.
The evolution of new technology has transformed the scenario completely and the entire procedure has been updated to an online system. With this change, an applicant can form a new business at much convenience than ever before simply by using either Singapore company register website i.e. BizFile+ or Self-Help Kiosks of ACRA (Accounting & Corporate Regulatory Authority). BizFile+ is an electronic filing and data retrieval system of ACRA.
Who is Company Registrar of Singapore?
The ACRA is the official company registrar of Singapore. It is the national regulator that administers the business entities and public accountants in the country. Every company must abide by the statutory laws laid down by ACRA and no business could start its activities without getting registered with ACRA. Defaulters would be penalized for the offense.
Transition from Manual to Online Registration
The authority undertook a major initiative to shift manual process of company registration to online filing via BizFile+ (earlier BizFile). This transition helped the applicants to save a substantial amount of time and cost. Needless to say, the comfort of registering using an online portal while sitting at home or office is worth mentioning.
In a bid to encourage and enable users to e-file on their own, ACRA closed its counter services of company registration in 2003 and opened on-premises Self-Help Kiosks.
How BizFile+ Works?
ACRA's BizFile+ (latest version of BizFile) is the first stop to start a business in Singapore. With the help of this online filing portal, thousands of companies are incorporated every year. Surprisingly, the number keeps on rising at a faster pace.
To gain access to BizFile+ portal, you do not need to install any specific software or hardware. Having a personal computer with internet connectivity is adequate to get started.
However, you need to have SingPass ID in order to log into BizFile+. It is a Singapore Personal Access Password which is used in carrying out the government's activities online. All Singapore locals have privileged to own SingPass ID and thus, can apply for it, whereas, foreigners are best advised to hire an agent to open a company Singapore on their behalf.
Benefits of Singapore Company Register Website BizFile+
What's convenient about online Singapore company registration is that you get instant approval for your company name which is the first procedure of the process. Likewise, the other formalities related to incorporation are also performed electronically. Below are the some advantages, one could get through BizFile+.
Faster processing of the official procedures
Instant update of information
Filing can be done from anywhere (home or office)
Bizfile+ website is easy to comprehend and user-friendly
The service is available round the clock (including Sunday and holidays)
Ensure accuracy and integrity of the data
On a Final Note:
Up until December 2015, the Bizfile portal was used as online filing and information retrieval system of ACRA. It underwent a major revamp on the onset of the year 2016 and was launched as BizFile+, a new and improved online filing system. In view that Bizfile does not exist anymore, this article has given impetus to BizFile+ as the latest Singapore company register website of ACRA. The enhancements in BizFile+ cover two main areas such as improved user interface and compliance with Companies Act 2014.
Lastly, with the emergence of Singapore company registration website, you no longer need to go through the long and tedious method of business formation anymore. The online process takes just 1 to 3 days to start a business in Singapore.