Is Company Incorporation Singapore Still Worthwhile Option to Take?
Last modified: February 7, 2020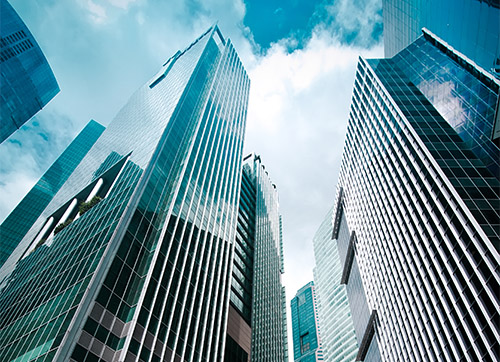 Singapore is a great place for those interested in making a career and lots of money. It is also a favored business destination for your company incorporation Singapore. Moreover, it is one of the ideal places to make a home for a family.
Why Opt for Company Incorporation Singapore?
The professionals who are searching for a place that offers a safe living environment for their families. And those who want creative freedom to realize their innovative ideas through a Singapore company incorporation. These individuals, eventually, may want to get the permanent residency of Singapore. The country offers political stability, least amount of corruption, and an unparalleled pro-business environment.
Moreover, the best advantage of being a permanent resident of Singapore is that the individual can apply and be its esteemed citizen.
Singapore: A Knowledge-based Society
Singapore is focused on consolidating its position as a major knowledge-based society. It has set up world-class educational institutes to fulfill the need. Acquiring experienced and motivated workforce is Singapore's need, as the country has meager natural resources to rely on.
Consequently, it welcomes entrepreneurs and professionals that are well educated and qualified to contribute to its efforts. These factors are in favor for entrepreneurs and corporate who choose to incorporate company in Singapore.
Singapore is a tailor-made opportunity for those who dream big and are ready to work hard to earn the respect of the market. The authorities believe in merits and not in their lineage, connections, or influence they can garner. It is truly an equal opportunity for local as well as foreign business owners and companies. Each start-up Singapore company incorporation, in its initial three years, benefits from the start-up exemption scheme.
The regime is a die-hard proponent of protecting one's ideas and inventions. Singapore's resolve is reflected in its Intellectual Property (IP) Protection laws. These laws are but an extension of its policies that are enabling it to brand itself as a knowledge-based society and attract innovative businesses and the entrepreneurs. The policy has encouraged many, especially those in R&D field, to opt for company incorporation Singapore.
Singapore has Pro-Business Attitude
The agencies like the World Bank have found that it takes only 1 – 3 days for a company incorporation Singapore. The country offers tax exemptions and benefits to the Singapore registered start-up companies to bring their operating costs down during their initial years.
The existing businesses also receive partial benefits. These factors favor Singapore's Small and Medium Enterprises (SMEs)which keep a check on the unemployment rate.
Why to Choose Singapore as Your Business Destination?
There are reasons why entrepreneurs choose to incorporate company in Singapore.
This island nation has achieved the high rankings for the Ease of Doing Business indicator and its skilled labor force.
Singapore ranks very high in indicator depicting the stress-free relationship between the employers and the labor force.
The availability of English-speaking experienced, and qualified professionals attract MNC's to Singapore.
The MNC's get tax incentives and benefits for establishing their headquarters in Singapore.
Dependable Singaporean Infrastructure
Singapore has provided its citizens with highly reliable public transports facilities like the bus services, train services, and the cabs. Likewise, this country also invests money to facilitate social development projects.
Singapore has one of the best airport and port facilities. It enormously simplifies the lives of the business owners. The far-reaching air-links take them to the emerging markets with ease. The port facilities are up-to-date and contribute to the high import and export activities. The country has invested heavily in its communication networks and transportation infrastructure.
It is no wonder that investors and entrepreneurs beeline to Singapore, and the numbers of Singapore company registration are ever increasing.