Singapore Company Registration Services for Local & Foreign Entrepreneurs
Last modified: January 18, 2023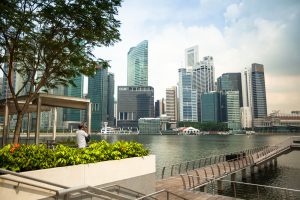 When the foreign entrepreneurs want to set up a company in Singapore, the first difficulty they face is the lack of reliable contacts. In fact, the first-time local entrepreneurs having no business background also face the similar difficulty. However, there is no reason to worry too much about it. The Singapore company registration services steps in and fills the vacuum. Here is a brief Singapore company registration guide for the hopeful startup owners.
You Need Company registration services in Singapore
Most of the incorporation firms assign an expert to see the client's Singapore company formation through. They are especially helpful to business owners needing advice on the business structure to incorporate, regulatory requirements and procedures one needs to follow in Singapore. The experts assist their clients in making a clean start and begin their business activities in earnest.
Search for the Combo Incorporation Packages in Singapore
It pays to hire a reliable registered filing agent when you want to form a company in Singapore. Their costs are affordable when you consider the expertise and slickness they can bring to your task. Some of them like SBS Consulting even offers combo packages to ease out the client's Singapore company registration. The beauty of these packages is that you get more than one essential services for the cost of one.
The entrepreneurs prefer these packages, costing around S$699*, to set up a company in Singapore. They get to retain the services of an experienced company secretary and get local registered office address free for the first year. If you go out in the market, you may have to spend as much as S$500* to buy these services. Without these, a company registration in Singapore is not considered complete.
Know more about Our Packages: Promo Packages
Pre-Incorporation Requirements
Following are a few pre-registration requirements that every entrepreneur needs to fulfill:
At least one Shareholder
At least a local Director
Minimum initial capital of S$1
At least one Company Secretary
A local registered Office Address
KYC Documents for Starting a Company in Singapore
Singapore has come up with strict KYC (Know-Your-Client) guidelines. The hopeful business owners must submit following documents to their chosen Singapore company registration services.
Copy of NRIC of all local directors & shareholders
Copy of passport of all foreign directors & shareholders
Foreign directors & shareholders must submit proof of residence; utility bills, bank statements, etc.
The corporate shareholders must provide
Certificate of Incorporation
M&AA/Constitution
Business Profile
The parent company's board resolution approving the incorporation of the Singapore company & the shareholding
Also Read :  Private Limited Company Singapore: A Comprehensive Registration Guide
Applying to the Company Registrar
The experts assigned to you are well-versed with the vagaries of the Singapore company registration process.  After receiving the incorporation documents and fees from you, they apply to ACRA to set up your company in Singapore. In Singapore, the ACRA (Accounting and Corporate Regulatory Authority) also performs as the Company Registrar. Firstly, they search and reserve the desired company name and secondly, apply to ACRA to register your company.
ACRA tries to regulate certain sectors of Singaporean economy. That is why the company names containing terms like Bank, Financial, Educational, & etc., are referred to the concerned authorities delaying the approval. Otherwise, the starting a company in Singapore takes no time. Singapore company registration services also provide post-registration assistance for opening a corporate bank account, acquiring licenses and permits, opening CPF account, GST registration, etc.
*All prices exclusive of 8% GST (Goods and Services Tax)