How to Choose the Right Company Incorporation Package for Your Business in Singapore
Last modified: June 8, 2023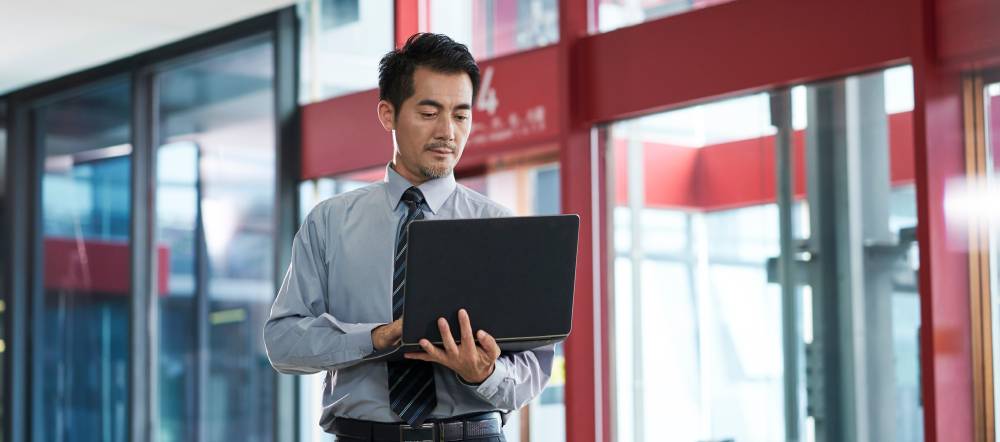 You have to make several decisions before worrying about how to choose right company incorporation in Singapore. Let us start with the most crucial of them, "Which is the right business/ legal structure for your business?"
Why & How to Choose Right Company Incorporation Legal Structure
As an individual entrepreneur, you must choose one of the three business structures. They are as follows:
Private limited company (Pte Ltd)
Limited liability partnership (LLP)
Sole proprietorship
Choosing one from the three business/ legal structures may seem easy. However, you first need to understand the advantages and disadvantages of each business structure to clarify your vision, scale and short or long-term nature of your business.
You can also choose an experienced company incorporation services provider to advise you on these issues. These providers are called Agents in Singapore.
Several professional accounting, law, or corporate secretarial firms act as agents. They provide services for company incorporation in Singapore. If you are a foreigner, you have to hire an agent to complete the task successfully.
You also must take into account the level of control you need over your business and the compliance requirements you can commit to.
In addition, you must work out in advance the funding you will need and ways to secure it to keep your business going for at least 2-3 years.
You have to work hard to choose the right company incorporation or business structure. It is what enables you to set your foot right. Of course, you can convert it to some other structure later on if you find it inadequate for your business needs. But it is an extra hassle.
Choose wisely, as your choice in legal structure affects the company incorporation packages & fees, taxation, liability, scalability, and credibility of your business. To look at it positively, knowing how to choose right company incorporation or structure is the first step in setting your business for success.
Singapore Company Incorporation Packages & Fees
You must take into account a few key things to understand how to choose right company incorporation services provider. The incorporation process is straightforward. However, you need someone who knows it inside-out.
An expert who can appeal to ACRA, if something goes wrong and your application for company incorporation in Singapore is rejected. An expert who works within the framework of ACRA rules and knows how to comply with the current statutes, laws, and regulations.
If you search on the internet, you will find various sources giving advice on "How to choose right company incorporation service?" You will also come to know about various packages. These packages differ in price and the services you get.
Here is one that is highly affordable, especially if you are working on a shoe-string budget. It comes bundled with 2 FREE services.
SBS Consulting Pte Ltd is one of the reliable agents. It assists local and foreign individuals and businesses in starting their Singapore companies. Its company incorporation packages & fees are affordable.
At $699* only, its promotional package saves you money and time. It provides a FREE company secretary (S$499*) and FREE Office Address (S$399*) for the first year.
What Does the SBS' Company Incorporation Package Provide?
SBS Consulting provides you with an affordable package for company incorporation in Singapore. The package provides you with,
Company name availability checking and reservation
Preparation of M&AA, Form 45, Form 45B, etc.
Company registration with ACRA
Electronic Certificate of Incorporation
Company profile/extract from ACRA with UEN Number
Minutes of the first board meeting
Share certificate(s)
Preparation of company kit
Documents for Opening a Bank Account
Assistance in choosing the company's first financial year-end
ACRA's Official Fees for Company Incorporation
Our fees include ACRA's fees for registering your company name and company. They are as follows:
$15 to register a company name
$300 to register a Singapore company
Pre-Incorporation Requirements in Singapore
You must fulfil the crucial requirements below before applying for company incorporation in Singapore.
Company Name: Company name approved by ACRA
Director: You must have at least one Singapore Resident, an Employment Pass or EntrePass holder as your local director
Shareholders: Minimum of 1 and a maximum of 50 shareholders
A Registered Local Office Address: You must provide details of a local registered office address
Company Secretary: You must hire at least one company secretary within six months from the company's incorporation date
Initial Paid-Up Capital: Minimum of S$1 in initial paid-up capital
Auditor: Hire at least one auditor within three months from the company's incorporation date
If you cannot provide a local director and registered address, you must pay for Nominee Director and Registered Office Address services.
Relocate or Not to Singapore?
You will need a work visa or a pass to relocate to Singapore to take charge of your new company. As your company secretary, we can apply to the Ministry of Manpower (MoM) for the Employment, Dependant or Entrepreneur Pass on your behalf.
Is it essential to relocate to Singapore for company incorporation in Singapore? No! You can register your company by hiring a resident or nominee director and then easily manage it from outside Singapore.
SBS Consulting assigns a dedicated manager to advise and help you complete the process successfully. So, you do not have to struggle with the questions like, "How to choose right company incorporation firm?
After the successful company registration, we help stay compliant by offering services like bookkeeping, accounting, taxation, company secretary, payroll, filing annual returns, Directors' report, etc.