Get Your Payroll Done Right with the Best Payroll Services in Singapore
Last modified: June 7, 2023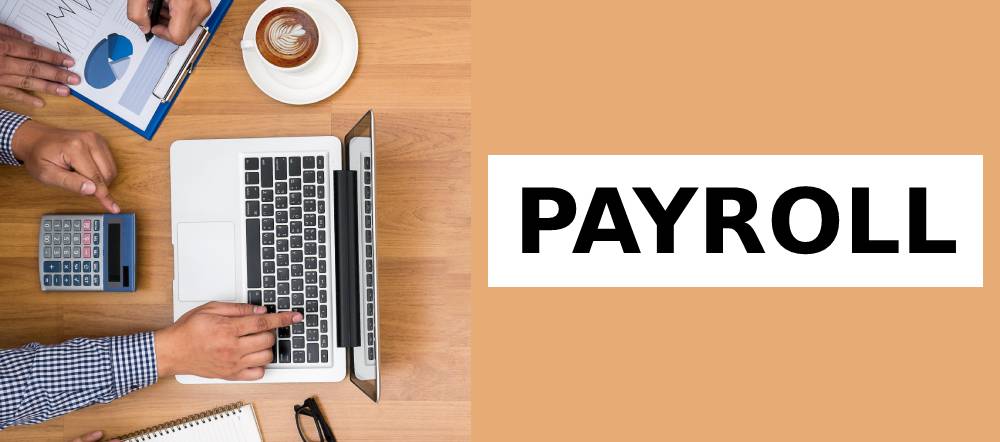 Payroll processing for your employees is a challenging task. Manually, it can be a complex and time-consuming task to accomplish. Many businesses simply outsource it to the best payroll services in Singapore.
What is Outsourcing Payroll Services?
If you are new to entrepreneurship, you may wonder, "What is outsourcing payroll services?" And why should I hire one of these?
Outsourcing of payroll is a process in which you transfer the task to the best payroll services in Singapore. Companies also outsource their bookkeeping, accounting, taxation, and auditing.
Primary Reason for Outsourcing of Payroll Services in Singapore
Payroll processing is outsourced because it is a time-consuming administrative task. Moreover, it is a non-core task as it generates no revenue for your business.
Of course, instead of outsourcing it, you can save a few dollars by doing it on your own. However, imagine what you can accomplish if you were to use the time and effort to get new customers.
One way of determining whether or not DIY payroll processing is beneficial to you is to calculate the monetary incentive you will reap by giving the task a personal touch.
The choice is yours.
Other Reasons for Hiring the Best Payroll Services in Singapore?
Outsourcing payroll services is beneficial. It gives you confidence. When you know these experts are taking care of your compliance, you are no more worried about it.
When your mind is free of worry, you get to give your full attention to achieving your business's core goals and objectives.
Do not think you are alone in choosing the best payroll services in Singapore for your business. Modern businesses now believe in outsourcing their non-core tasks like payroll processing to third-party service providers.
It also means they do not have to spend time, money, and resources on searching, hiring, training, or firing payroll executives for their in-house setup. It enables them to stay lean and be flexible to cash on new opportunities.
Choosing the Firm for Best Payroll Services in Singapore
Once hired, outsourcing payroll services firms, like SBS Consulting Pte Ltd, take charge of your payroll processing activity and help you save time, manual effort, and money.
SBS specialises in rendering efficient payroll services to small businesses in Singapore. We help you improve your business' productivity.
You can hire us for payroll solutions covering:
Complex payroll account
Following payment instructions
Calculating accurate salary, payroll taxes, deductions and tax reporting
Calculating statutory contributions & levies
Time-sheet, & vacation & leave management
Reporting absenteeism
Bank payment filing
Timely statutory payroll reports
When you hire SBS, you do not have to worry about the following:
Generating itemised payslips
Statutory compliance
Payroll adjustments, overtime, and other variables
Payroll tax compliance, including IR8A/S
Real-time payroll management and report generation
Updated knowledge of legislative changes and statutory reporting requirements
Confidentiality of payroll & employee records
Access to the latest payroll system
Maintaining in-house payroll setup
Losing focus on revenue-generating activities
Get Your Payroll Processed by the Best Payroll Services in Singapore
For many businesses, payroll is their major liability. Processing it is a costly, time and effort-intensive affair. And it must also follow the provisions of the Employment Act of Singapore.
SBS Consulting provides you with end-to-end payroll services. These are affordable, and there are no hidden costs. Our experts can help you with the following:
Payroll System
A reliable payroll system is a must for every business. Our experts have updated knowledge about the labour and payroll rules changes. It helps them in setting up your payroll system correctly.
Payroll Processing
As per the law, you must pay your employees within seven days at the end of each pay cycle. We accurately calculate salaries for all your employees.
We calculate accurate salaries taking into account the wage or hourly rates, shifts, overtime, holidays, tax rates, and statutory deductions like CPF, levies, etc. We also prepare and send itemised payslips to your employees.
Automate Your Payroll
Manual processing of payroll wastes efforts, time, and money. Using spreadsheets for the payroll is also error-prone. It is also not the most straightforward way to process your digitised data.
Our experts implement the latest payroll software for your business. You get to reuse the data digitised using the software. You can process it to generate various financial documents.
You also get to automate many payroll tasks using the software. You can easily track employees, handle employee information requests, communicate with them, etc.
Best payroll services in Singapore, like SBS, can help you manage the cost and free up the time and resources. We help you avoid fines and penalties by being accurate and prompt with the deadlines. We help you maintain a spotless brand image.
Call us at +65-6536 0036 or email us at info@sbsgroup.com.sg to learn how we can customise our payroll solutions to fulfil your needs.