What is outsourcing payroll services Singapore and How to choose best one
Last modified: November 22, 2022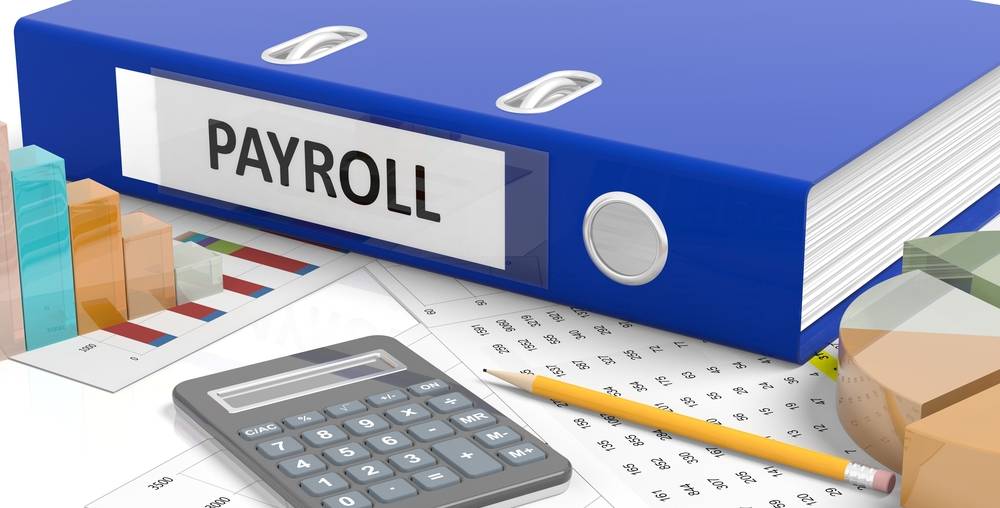 Payroll is your company's liability, and you need an experienced team to discharge it. Otherwise, mistakes can happen, costing you money and your brand image. Alternatively, you can employ payroll services Singapore to fulfil your corporate and regulatory obligations.
What is Outsourcing Payroll?
Nowadays, many companies prefer outsourcing payroll and letting a third-party payroll expert take charge of their payroll function. An experienced payroll services firm can execute the following processes for your business:
Compensation package
Tax deductions, filing & managing returns
Statutory contributions & levies
Payroll reporting
Timesheet & leave management
Management of vacations
Reporting absenteeism
What Do Payroll Services Offer?
Payroll services Singapore use the latest payroll software to do your task. They help pay your permanent, part-time, freelance, and contract workers. Typically, payroll services provide services like:
Payroll processing
Filing and paying payroll taxes
New-hire reporting
Integrations
PTO management
Payroll reports
Employee self-service
Mobile access
Payroll Processing
At the end of each pay cycle, your payroll outsourcing services firm calculates the amount to be paid to each of your workers. They consider wage or hourly rates, shift pay, overtime, holiday pay, tax deductions, central provident fund, levies and other statutory deductions.
They also deposit the amount in employees' registered bank accounts. They also generate itemised payslips for the employees.
Payroll Taxes
These firms calculate and withhold tax amount due from employees and pay it to the IRAS. They prepare annual wage reports Form IR8A, Appendix 8A, Appendix 8B, or Form IR8S for the benefit of your employees.
Reporting New-employees
Your payroll services Singapore company also reduces your workload by reporting your new employees to the concerned authorities.
Integrating With Your Software Suit
Payroll services are capable and can efficiently work with the software suit you have put together for your business. They integrate with various tools like accounting software, time and attendance tool, and HR software.
Paid Time-off
These services track vacation and sick leaves and calculate the paid time off for each employee.
Employee Access
Your employees can easily access their data using payroll software. They can access their pay, vacations, sick leave balances, and tax forms there.
Mobile App
Many payroll services in Singapore provide mobile apps or portals that you can use to manage your business' payroll using smartphones or tablets.
Payroll Reports
They prepare comprehensive payroll reports for your management. It gives them deep insights into your business' payroll.
In short, after payroll outsourcing to a reliable firm, you can be sure about your payroll calculations, tax preparation, tax forms, etc.
How to Judge a Payroll Service
If you are replacing your payroll services firm or hiring a provider for the first time, you should try to validate firms. It would help to consider a few critical facts before shortlisting a potential payroll services provider.
Number of Payroll Services
You must check the number and type of payroll services a provider offers. Instead of a firm that provides payroll processing and tax filing, shortlist the one that also offers direct deposit, writing and sending of paper checks and prepaid debit cards.
Check if they also take care of multiple wage rates, garnishment payments, paid time off, workers' compensation administration, and insurance and payroll reports.
Ease to Use Interface
Nowadays, these firms use the latest payroll software. Check if it is easy to use. The interfaces should make navigation between pages and services easy for you when you want to process your payroll. Adding or removing employees and updating their information on the system should be easy.
Payroll Processing Cost
Naturally, you want to hire an affordable payroll services Singapore firm. Depending on your needs, check out the cost of their primary or complete payroll package. You should know:
The cost of every service that you want from them
If you need to sign a long-term contract with them or if the association is going to be on a month-to-month basis
The pricing structure as it can affect the ultimate cost of your payroll
How you will pay them: by the month or by a pay period like quarterly, six months, or yearly
Make sure there are no hidden costs involved.
Well-known Payroll firm
The track record of a firm tells a lot about a business. Shortlist a firm that has a strong and long record. You can also find out more about the firm by reading online reviews. Check if the payroll firm has served companies from your industry or niche and is aware of issues you may face.
Software Suite Integration
Check if the provider can accommodate the software suit you are using. Know if they have the integration built-in or can make it happen with the help of API.
Whatever the case, you want their payroll services in sync with the software tools you already use for your business. It will reduce manual work.
Timely Support
The whole purpose of employing a payroll services Singapore company is to reduce your workload. It means you need a provider that will come to your assistance whenever you need it. Check if they will assign a dedicated payroll executive or manager to handle your account.
Internet Outages
Many payroll services firms use cloud-based payroll software. However, the whole setup is rendered useless if there is an outage and you cannot access your data. Know if it is a common occurrence or not. And how much time it takes to restore the service.
Employee Access
Employees, too, like to keep in touch with their data. It means the payroll firm must also allow them access to the system.
Questions to Ask When Choosing a Payroll Service
In addition to knowing as much about the payroll services Singapore firm, you also need to ask them a few questions to clarify certain things. It will enable you to choose the best one for your business. Starting on the right foot is essential in streamlining the process as soon as possible.
Q1#: How do they accommodate the updates in the regulations?
The updates change the criteria, tax rates, percentage of contributions, etc. It is good to know that the provider changes their tax tables and other details immediately after the changes become applicable.
Q2#: Do they have any clients from your industry or niche?
Each business sector, industry, and niche has its quirks. Knowing that the provider serves one of a company from your industry or business niche is a good thing. Experienced service providers know these things and plan for them during the execution of their work.
Q3#: How do they ensure data security?
Security of your business' financial and employee-related data is a sensitive issue. Ask your potential payroll outsourcing firm about it. Know the firewalls, antivirus systems, and other tools they use to ward off hackers and prevent data breaches.
As a business that hires employees, you need to process payroll to pay staff at the end of your pay cycle. Employing an experienced payroll service Singapore provider can streamline the process and simplify your life.
However, choosing the right payroll services Singapore firm for your business takes a lot of work. Still, you can select the most professional payroll services firm from the shortlisted by:
Reading online reviews, knowing the services they provide, the fees they charge, and the customer support they provide.
Understanding the measures they take to ensure data security and their payroll software.
Learning about their reputation, integration, and the clients they serve also pays.
A reliable payroll service Singapore reduces your workload and ensures your statutory compliance. Moreover, the move lowers your stress and anxiety level. Thus, free of this task, you can entirely focus on growing your business.