Funding for the Singapore Companies on the Romp
Last modified: November 12, 2020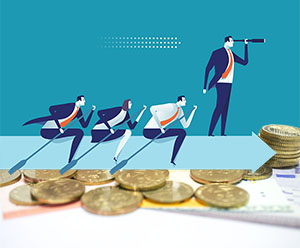 Singapore offers one of the finest start-up business ecosystems in Asia. Many innovative entrepreneurs choose it to incorporate a business in Singapore. If the business idea is right, they find no shortage of funds in Singapore.
Sources of Capital for a Start-up Singapore Company
The government authorities are supportive of the local start-ups. They have launched a number of schemes to ease the entrepreneurs' struggle after setting up a business.
The funding for the start-up may also come from the Private Investors, Venture Capitalists (VCs), Business Incubators, or the Financial Institutions. Even Singapore banks lend them loans on the affordable terms.
The Story about a Singapore Start-up on the Warpath
Recently a rapidly growing Singapore-based company, Crayon Data, succeeded in securing funding from a well-known VC, Jungle Ventures.
The move unfolded 3 months after Tata Sons' Chairman emeritus Ratan Tata joined Jungle Ventures as a special adviser.
Crayon's main product Maya assists the large businesses in delivering personalized choices to their customers. It uses machine algorithms to trawl the internal (enterprise) and external (online) data sets to serve the end-users (customers) with personalized choices.
The beneficiaries of Maya include the entities from the banking, hotel, digital media domain, etc. It allows them to shift from the hindsight-based decision making to the foresight-based one.
"It was a great honor to meet Mr. Ratan Tata and have our vision validated. It is an accolade in itself," exclaimed Srikant Sastri, who along with Suresh Shankar co-founded Crayon Data in 2012. In its initial days, Crayon benefited from the SPRING Start-up Enterprise Development Scheme (SPRING SEEDS).
Yes, Mr. Srikant Sastri has a reason to be proud of. After all, the VC trusted the vision behind Crayon's services and products and convincing a VC is not an easy job.
Today, Crayon Data has its presence in a number of strategic business destinations and is an inspiration to the entrepreneurs opting to setup a company in Singapore.