Four Benefits of Outsourcing Your Business Accounting Needs
Last modified: April 22, 2020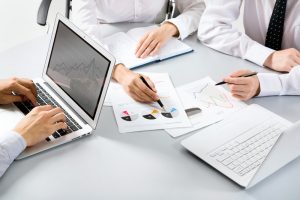 Business owners around the globe are practicing business accounts outsourcing. Outsourcing accounting services proving highly beneficial than recruiting a full time in-house accountant.
Although accounting is an administrative function, which does not generate direct revenue for the company yet, it is one of the most important operations of a running business in Singapore. Important business decisions are based on accurate accounting and bookkeeping records. Hence, well qualified and skilled accountant or accounting firm is of paramount importance irrespective of the size of the business.
To change with the changing demands of any profession is the wisest step a business owner can take. Transition from traditional method of accounting by keeping a full time in house accountant to outsourcing accounting needs to an accounting services provider gives you the deserved time, which you can invest in planning strategies to grow your business.
Top Four Benefits of Outsourcing Accounting Services:
You can concentrate on business strategy planning
When a professional company is looking after your accounting and bookkeeping needs, you save yourself from indulging into non-core activities. You and your entire team can concentrate on addressing the critical demands of your business such as client building, product or service promotion, and sales & marketing. Your focus will not be diverted from finding out ways of generating maximum revenue and profit. You will be assured that skillful and analytical minds are taking good care of your accounting books.
Outsourcing accounting is cost-effective
By outsourcing your accounting needs to an independent entity you will be saving yourself from paying a monthly salary to your in-house accounts department staff. There will be no need to invest on the required infrastructure such as a dedicated office space, terminals, and required software. You will have the flexibility to utilize the accounting services as per your requirement on weekly, monthly, quarterly, or yearly basis.
You will get quality work in time
The outsourcing accounting service providers are qualified and knowledgeable people, who hold good command over their domain. Depending on the substitute in-house staff, which may be looking after many other functions of your organization can cost you inaccuracy of calculations. By outsourcing your accounting needs to the service provider, you will be at peace of mind that your account books are in safe hands and are taken good care of to be kept in good shape.
You can exploit benefits of new technologies
The accounting service providers continuously strive to adopt new methodologies and technologies to accomplish their tasks in an effective, accurate and timely manner. You can reap the benefits of latest time saver and money saver technology to get your work done without investing into it. The accounting services companies also keep themselves updated with the amended rules and regulation furnished by the regulatory authorities in regular interval. You can be assured of the accuracy of your accounting records in compliance with the governments rules which if not followed properly can land you in legal issues.