Cutting-edge Accounting Services of SBS Consulting can Empower Your Business Potentialities
Last modified: November 19, 2020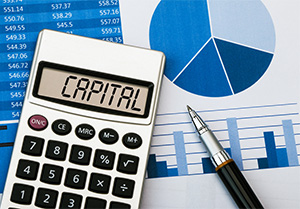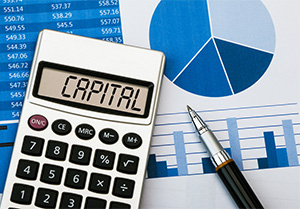 To be successful in this cutthroat competitive business world is challenging and tough, especially if you are not aware of various strategies and tactics which are needed to make a business successful. Accounting Singapore is one of the strategies that empower the businesses to pave a way towards achieving their ultimate goal.
Having an effective and timely updated accounting system in place can help the businesses gauge its actual financial structure. In a global business hub like Singapore, it is pertinent to have an efficient accounting and bookkeeping services so that business could sustain in the long term while reaping maximum profits. SBS Consulting, one of the leading accounting firms in Singapore is coming up with a range of accounting services. The prime objective of this blog is to provide key highlights of various accounting services of SBS.
Our Accounting Services in Singapore:
Professional Accounting Services: The Accounting firm Singapore encompasses various accounting business services that strictly adhered to the regulatory compliances of ACRA. Professional accounting service entails a long list of accounting services such as general ledger, cash flow management, account payable, account receivable, reconciliation of accounts, and compilation of accounts and so on.
Singapore Accounting Software Assistance: In order to maintain compliance with the Singapore accounting standards, SBS Consulting has introduced the most cutting-edge accounting software assistance to its clients.
Singapore XBRL Filing: The renowned Singapore accounting firm houses a team of XBRL expert that assists the clients with the services in conformity with the latest regulations of ACRA in terms of preparing XBRL financial report and filing.
Preparation of Director's Report: SBS Consulting has the expertise and knowledge of drafting effective director's report that you can count on. The experts of the leading accounting firm in Singapore prepare the report taking into the account various important aspects including regulations of ACRA.
 Forensic Accounting: Ever growing fraudulent cases in recent time has prompted SBS to add a new feather to its cap i.e. forensic accounting. The accounting firm has an experienced team of forensic accountants that look after the crimes in relation to a company's financial statements.
Compilation of Financial Statement: The compilation of financial statement service of the Singapore accounting firm is exclusively designed for small business exempt companies.
Introduction of diverse Singapore accounting services of SBS under one roof has added a new dimension to the industry specific. Within a short span of time, SBS has achieved a phenomenal success and now, it is highly acclaimed as one of the leading accounting firms in Singapore. Services like small business accounting and bookkeeping and accountant services of SBS have gained immense popularity among the businesses in Singapore.  In a nutshell, SBS empowers its clients to accelerate their transformation journey via its innovative accounting services.
Are you interested to know more about the accounting services of SBS? You can directly contact us via phone on +65 6536 0036 or send a mail at info@sbsgroup.com.sg