Company Incorporation Singapore: Pros & Cons of Start-up Ecosystem
Last modified: May 4, 2020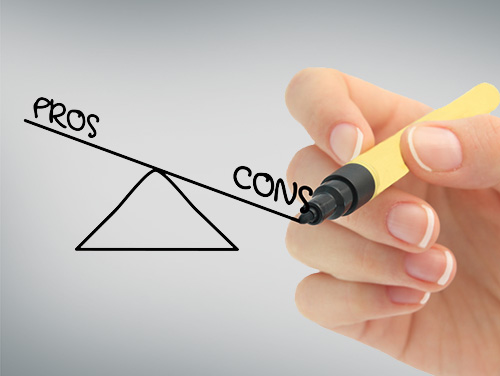 Over the few decades, Singapore has grown into a melting pot for start-up ventures across the globe. For the aspiring entrepreneurs, the presence of a dynamic and supportive business environment and financial infrastructure make the island nation an ideal destination for company incorporation Singapore. The start-up ecosystem of Singapore is predominantly known for its diverse nature and economic prominence. Nonetheless, is it worth to count Singapore's start-up system as the best in South-East Asia? This blog will outline the pros and cons of start-up environment of Singapore.

Singapore: A Gateway to World-Class Business Environment
Here is a list that emphasizes why entrepreneurs and investors from all across the world consider Singapore as the excellent location for starting the business.
Doing Business: Rated #1 for ease of doing business for last ten consecutive year by World Bank.
Richest Country (GDP): the Third wealthiest country in the world as per the Forbes Magazine.
Corruption: Singapore ranked #8 least corrupt country in the world.
Intellectual Property Law: Singapore ranked fourth in the world and top in Asia for having the best IP protection in the World Economic Forum's Global Competitiveness Report 2015/2016.
Global Finance Center: Singapore is 3rd Global Finance Center.
The Quality of Life: Ranked top 2 in Asia for best quality of life.
Factors like progressive tax regime, state-of-the-art infrastructure, competitive workforce and supportive government policies contributes to the republic's reputation of having one of the best start-up ecosystems in the world.

Start-up Ecosystem of Singapore
Capital or funding, infrastructure, and resources are integral to survival and growth of a start-up. And, Singapore has all the three key elements to empower the young and new entrepreneurs. In this line, the role of government cannot go unnoticed. The extensive support from government to build a healthy and vigorous start-up ecosystem has apparently made an impact. In the beginning, the government started the initiatives through financing program, incentives. But in later years, actions have become more refined and prominent with the introduction of various start-up events, accelerator and incubator programs. Today, Singapore's vibrant start-up system is ranked 10th in the 2015 Global Start-up ranking.

Fast Facts of Singapore Business Environment
Singapore company registration can be done online in just 1-3 days, is open to both locals and foreigners. Costs of company incorporation are relatively low.
Quick and fuss-free process for starting a company. It is simple without any bureaucratic red-tape
Singapore is the global leader in hosting foreign subsidiary companies.
The headline rate of Singapore corporate income tax is 17%.
Personal income tax ranges between 0-22%.
No taxes on capital gains, dividends and inheritances.
It has extensive network of Double Tax Avoidance(DTA) treaties with more than 70 countries.
Full tax exemption scheme for start-up business are in practice to encourage new entrepreneurs.

Pros of Singapore Start-up Culture
A newly incorporated Singapore company can benefit from the conducive business environment, state-of-the-art infrastructure, progressive tax system, the absence of bureaucracy, protective legal environment, and competitive workforce. Also, there are some powerful and positive features of Singapore which has transformed the start-up ecosystem into a vibrant one. Discover those advantages hereunder:
Financial Assistance: The government has rolled out numbers of initiatives and programs to enable new entrepreneurs to gain access to capital or funding. These funding initiatives include cash grants; government backed equity financing schemes, incubator schemes, debt financing schemes. Start-up can raise their funding through programs like ACE Start-ups scheme, iStart- ACE Scheme and iSPRINT.
Extensive Tax Exemption Scheme: Full tax exemption scheme of Singapore tax regime, exempts a newly incorporated company from paying tax on the $100,000 of taxable income for first three years and 50% of the current corporate tax rate for the next $200,000 of taxable income. All qualifying Singapore-based start-ups can avail this benefit.
Easy Registration Process: The regulatory authorities of Singapore have laid down regulations that are incredibly simple and business-friendly. For instance, Singapore company incorporation process takes 1 – 3 days to complete. Use of the online system called BizFile+ makes the process smooth, easy, prompt and user-friendly. However, ACRA (Accounting & Corporate Regulatory Authority) suggests the foreigners to appoint the professional Singapore company incorporation services to avoid inconveniences.
Before embarking on company incorporation Singapore, you must be well aware of the both strong and weak points of its start-up ecosystem. When you dive into a little deeper, you may come across a few headwinds such as tight labor market, manpower costs, increasing competition, uncertain global economic environment, and high rental costs which are posing a threat to the businesses.
Nevertheless, understanding and identifying the right procedures can help the businesses to triumph over those shortcomings. Do not let the odds ruin your dream of entrepreneurship. You just leverage the advantages to taking the final plunge in the most vibrant economy in the South East Asia.