5 Things Every Entrepreneur Should Know Before Company Registration Singapore
Last modified: October 21, 2021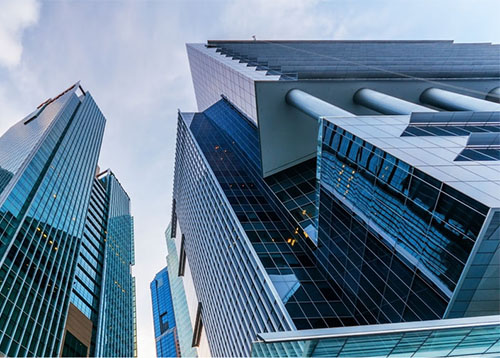 Starting a new business can be a tricky job, and it is not everyone's cup of tea. But, if you have little entrepreneurial zeal, you must look for opportunities to evolve it. Being the boss of your own, you can take control of your life and get rid of the monotonous office hours and work. It comes as no surprise that a huge pool of global entrepreneurs flock to Singapore every year, to reap the benefits of its company registration process.
If you are still skeptical about incorporating a company in Singapore, you should know a few critical factors before you jump into the sea of entrepreneurship. This blog excerpt will unleash a few unheard aspects and tips to strenthen your resolve about setting up your company.
Firstly, let us learn key aspect of Singapore company registration.
Singapore company registration has been gaining popularity among the global masses for a host of attributes. When compared to other developed economies in the world, the company incorporation process is relatively straightforward, easy and devoid of any bureaucratic hurdles.

The process can be done undertaking two simple steps viz. Company Name Approval and Company Registration.

While Company name approval can be done in an hour, the entire process takes just 1 to 3 days to accomplish.

100% foreign ownership in Singapore companies is allowed. However, the appointment of at least one local director is mandatory.
Here is the list of 5 critical aspects you must know to run a successful business in Singapore. You can use the list as the checklist or to-do list to ensure your business strategies are on the right path.
Find Your Niche & Stay Ahead of the Competition:

In Singapore, competition among the businesses is surging at a staggering rate. More often than not, start-up businesses fail to attain break-even point and forced to cease their operation due to their poor business strategies. It is apparent that when you start selling the same thing as other, what will set you apart from others? So, try to think the out-of-the-box idea and implement it to make your business 100 times better than your counterparts. If you fail to carve a niche for your business, your business presence will soon fade.

Nail the Target Market:

You have a unique business idea and you are all set to join the bandwagon of entrepreneurship by opting Singapore company incorporation. Determining the target market before kickstarting the operation is crucial. The more you stay focused on your target audience, the more fruitful will be the result of your marketing plans. Since you have to start marketing plan ahead of your business operation, you are advised to define your target market well in advance.

Start Finding Start-up Fund:

Fund or Capital is the lifeblood of business, and it is crucial to kickstart a new venture. If tapping personal funding is not enough, you would need funding assistance from the government or private investors. The good news is that Singapore government has rolled out a series of funding assistance for the start-up business in the form of the cash grant, incubator program, and equity scheme. Luckily, the high concentration of private venture capitalists and angel investors enables the entrepreneur to get easy access to the funding assistance. This reason drives many newbies to incorporate a company in Singapore.

Delegate the Tasks to Right People:

Delegation helps the business grow their bottom line by multiplying the value of the task delivered by the right people. Many entrepreneurs chose not to delegate the task to the professional and prefer doing on their own for the sake of saving few more dollars. But, it often turns the other way round. They must focus on their key skill and core business instead of the tasks they have no idea about. A small business owner can't personally handle every single task that has to be completed to boost their productivity. Delegation can save time, minimize learning curves and give quick and better result.

Hire Employee Wisely:

Once you are done with Singapore company registration, the next big step you need to take is to bring a set of skilled employees on board to evolve your business. You can hire both local and foreign individuals as your company's employee. Nevertheless, make sure to adhere to the regulations of Ministry of Manpower (MOM) including Singapore Employment Act.

In addition, be sure to hire employees wisely. You are advised not to fall prey to the trap of free or volunteer services. Make sure that the hire is worth the money you would pay as the remuneration. Or else, they would just eat up your money, space and time.
Above list will help you prioritize the activities to do in your planning and start-up phase. Plus, you can also seek the assistance of professional company incorporation specialist such as SBS Consulting Pte Ltd to get guidance and expert advice in the course of your Singapore company registration process.