ACRA Declares Effective Date of Implementation for Second Phase Amendments of the Companies Act
Last modified: October 21, 2021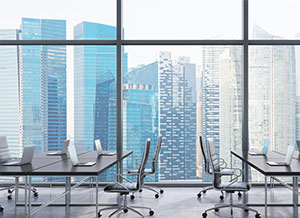 The Accounting and Corporate Regulatory Authority (ACRA) has announced that the second phase of legislative amendments to the Companies Act will come into effect from 3 January 2016. The Companies (Amendment) Act was gazetted in October 2014 and the first phase has already been implemented on 1 July 2015, covering about 40% of the over 200 amendments. The two-phase approach in implementing the legislative amendments has been done due to some technical issues relating to the revamp of Bizfile (ACRA's online business filing and information portal)
The implementation of the second phase will take place in tandem with the launch of new Bizfile and the enforcement of New Business Names Registration Act (BNRA) and streamlined regulatory fee structure.
Phase 2 of implementation of legislative amendments: 3 January 2016
A list of key amendments to the Companies Act will come into effect on 3 January 2016. Once in force, the second phase will bring wide-ranging changes to the Companies Act. Some of the key changes include- the introduction of multiple proxies regime to enfranchise indirect investors, electronic registers of members, directors and officers, an extension of disclosure requirements for Chief Executive Officers and merging the memorandum and articles of association into a single constitution.
The list of key amendments can be found in Annex A.

New Business Names Registration Act
The new Business Names Registration Act (BNRA) repeals and re-enact the current Business Registration Act and this new act will also come into effect on 3 January 2016.
The legislative provisions of the BNRA will simplify the process for the registration of persons and their business names while reducing the regulatory burden on business owners. The key list of BNRA can be found in Annex B.
Simplified Regulatory Fees Structure
The simplified regulatory fee structure, which was previously announced in October 2014, will also take effect on 3 January 2016. Under the new regulatory fee structure, some Singapore businesses can expect a slight increase in their annual fees while over a hundred ad-hoc transactions previously charged under a pay-per-use model, will be made free of charge.
Launch of BizFile and System Migration from 25 Dec to 2 Jan 2016
In addition to above, ACRA will launch the enhance business filing and information platform called "Bizfile" on 3 January 2016 and the current portal will undergo system migration for a week starting from 25 Dec to 2 Jan 2016. Therefore, all services on Bizfile and Bizfinx portal will not be available for the aforesaid week.
ACRA advises public to complete all Bizfile related transactions before 25 Dec 2015, 2330 hrs. Any incomplete transactions may require re-application when the new Bizfile launches. A few transactions that require a longer system processing time will not be available during the period of system migration.