A Comprehensive Guide to Singapore Work Culture for New Expats
Last modified: November 19, 2020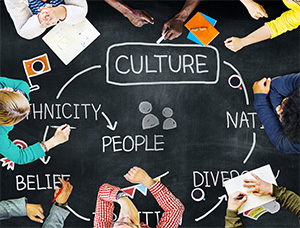 A progressive Singapore tax services regime, smart immigration law and immense job prospects along with a slew of other positive factors encourage foreign resources from across the globe to make the island nation as their favorite working destination. When it comes to relocation to Singapore to work, individuals have to obtain a right kind of Singapore work visa either in the form of employment pass, entrepreneur pass, personalized employment pass (PEP), S pass and many more.
One of the most important features one needs to consider while relocating to a place for work is its nature of work culture. A friendly work culture can boost the spirit of a person to work with full dedication. Work culture of every nation in the world varies with the influence of regional culture and religious faith. So, when you decide to relocate to Singapore for work, it is important for you to learn the work culture and business etiquettes of the nation so that you can easily mingle with your colleague and expect a higher growth in the future.
Singapore is a home to multi-cultural races and the work forces constitute Chinese, Malay, Indian and other race people. Sound workforce integration policies and a common working language have made unity and diversity prominent features of its workforce.
The world-class work force of Singapore is highly acclaimed for its competency levels, high literacy rate and its ability to bridge the gap of Asian and Western cultures. With over 110,000 expatriates and 7,000 multinational companies operating here, global citizens also feel Singapore as their own home.
Some of the key features of Singapore Work Culture that you should learn before leaving your native land are listed below:
English, especially British Language is used as a language for business and trade. However, Chinese Mandarin, Malay and Tamil are also official languages of the country.
The business etiquettes can vary between Chinese, Malay and Indian employers.
Regular business hours are from 9.00 AM to 6.00 P.M. Normal working hours are 40-45 hours per week. Many companies have moved from 6 working days to 5 working days in a week.
Since status and hierarchy are important in Singapore, it is important to show respects to elders and those in senior managerial positions.
Practice calling your employer with their title followed by surnames or you can simply call "Sir/Madam/Boss" and refrain from calling them by their first name.
In a workplace in Singapore, teamwork and group efforts are considered more important than individual achievements and it is seen as the main means of achieving company goals.
Singapore is known for following strict rules everywhere, so is in the workplace. Singaporean work culture seeks appropriate rules to every situation. So, it is very important to be punctual and abide by the rules.
You are strongly advised to learn behavioral patterns of the Chinese, Malay and Indians of Singapore for the reason that the majority of Singaporeans preserves traditionally values regardless of how modern they may seem.
Most greetings are met with a light handshake although you might find that not all women wish to shake hands with men, especially the women from Malay Muslim communities. If they cross their hands in front of their chest then the courtesy is to shake your head slightly in acknowledgement.
Business attire is important in Singapore and depends on the occupation itself. In general, regular business attire includes long sleeved shirts, dark trouser and ties for men. Women prefer to wear blouses and skirts.
All the above stated features are some of the key components that you should learn before moving to Singapore. Relocating to Singapore for work is something that many people dream of because of the high quality life standard, immense job prospects and future growth, business opportunities, etc. that the country has to offer. Moreover, Singapore is acclaimed to be the greenest and cleanest Asian city that retains historical charm of colonial days whilst offering a cutting edge working environment for the people from across the globe.
To know more about Singapore work culture, you can contact SBS Consulting by calling us on +65 6536 0036 or mailing at info@sbsgroup.com.sg .