7 Tips for the Start-up Owners Before Opting to Open a Company in Singapore
Last modified: October 21, 2021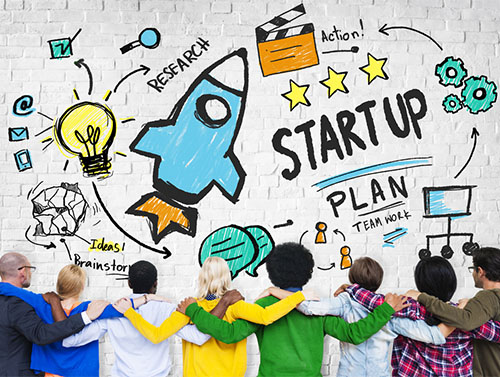 Every business-minded individual has to go through the pains of being an entrepreneur, in order to setup a company in Singapore. They have to come to the terms with themselves about the risk involved, abandoned security, and insecure future. Added to it are the problems because of the loops and loopholes of the bureaucratic process and the paperwork involved.
For an entrepreneur opting to open a company in Singapore, things are not that tough. This island nation and its bureaucracy is pro-entrepreneur and offer the best start-up ecosystem. However, before committing to a Singapore company incorporation, you should pay more attention to a few concepts listed below.
Think Ahead before committing to a Singapore business incorporation
1 Raising Capital
Starting a new business requires a substantial amount of capital. It has the potential to create a havoc with the owner's finances.
So before you get into a forming a Singapore business, it is essential to think, plan and provide or secure the funding for it.
Give your finances a reality check and decide whether you are going to do it alone or with a partner.
2 Go Alone or Find a Partner
Individuals come from different backgrounds. Their experiences shape them differently. Some want to prove themselves on their own and others have belief in the teamwork.
A confident entrepreneur, who decides to trust himself, has the option of registering a Sole Proprietorship in Singapore or a Singapore company incorporation.
On the other hand, the entrepreneurs can join forces with the others like-minded professionals and start a Limited Liability Partnership (LLP) or a Singapore company setup.
3 Registering a Business Firm or a Company in Singapore
It is important to know that a Singapore-registered company can claim the tax incentive, benefits, and rebates offered by the Singapore authorities. Can foreigners register a company in Singapore? Yes, they can even have 100% shareholding in their company.
A start-up company's chargeable income of up to S$100,000, for the first 3 years, is tax-free.
These entities can even approach authorities for grants and Singapore banks for a loan at an affordable interest rate.
The chargeable income of the Singapore companies is charged with the corporate income tax which is in the range of 0% – 17%. Employing A competent Singapore accounting firm can help you in bringing the tax bill to a minimum.
On the other hand, business firms like sole proprietorship and LLP cannot avail most of these benefits.
Their income is considered as that of their owners or partners. It is charged with the personal income tax which ranges from 0% – 20%.
4 Know Your Competition
Before you start your business you should have a clear-cut idea about how you can better the existing products or services.
Do a thorough analysis of your competitors.
Find their strengths and weaknesses.
It will help you in evolving your strategy.
Your efforts at this stage will decide the extent of your future edge over them.
Find out as much about their services, products, price range and their market penetration.
5 Have a Well-Researched Marketing Strategy
More often than not, the localities on the periphery of the main market are not better served. For this or that reason, these localities are not the prime targets for your competitors.
Do your market research and surveys with the intention of finding out the feasibility of launching your products or services in these areas.
Use questionnaires, online polls, social media sites and collect your prospective customers' needs, requirements, and views.
Think of using internet marketing; online stores and websites, social media, forums, email campaigns to market your business.
Once you are established in these areas, you can take your competitors head-on in the heart of the market.
6 Get Online
Nowadays, the internet has become the most used resource when consumers want to find out more about the products and services.
Start a website and advertise your offering.
It will help in creating the brand awareness about your business.
Include the functionality to collect the visitors' information such as emails, phone numbers, and the products they are interested in.
7 Get Licenses and Permits
It is important to check out that whether your business activities need licenses and permits.
Apply to the proper authorities and acquire them before commencing your activities.
If you are going to appoint Singapore incorporation services to register your business, then, let them work on these issues too.
They have a fair idea what your business may need and resources to get the licenses and permits for you in the shortest possible time.
Starting a company Singapore represents a golden opportunity for the entrepreneurs and investors from all over the globe. Their new business gets to benefit from the start-up ecosystem that the Singaporeans have in place. Singapore also offers lower tax rates, world-class infrastructure, communication networks, air and marine links to the emerging markets of Asia.