The Scope of Outsourced Accounting Services with SBS Group
Last modified: April 17, 2019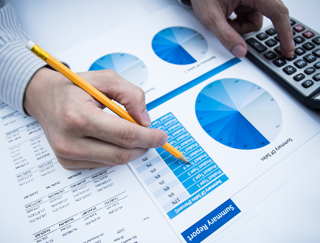 Singapore – In compliance with the Singapore Companies Act, all the registered companies in Singapore should maintain a book of records of their business' financial transactions. The companies are required to prepare a balance sheet and accounts of profits and loss, to be submitted annually to the governing authority ACRA. It is the responsibility of the director of the company to make sure that the report presents a fair and actual picture of all the financial details of the company.
A proper and accurate record of accounts is highly recommendable rather a necessity for smooth functioning of the company's financial tracking. It is difficult, if not impossible to look after accounting as well, when there are other critical things to do such as business promotion, client building, and sales & marketing. If the business owner has to maintain the accounts book along with the core functions, there is high probability of not getting things the right way.
The Singapore accounting and bookkeeping service providers come in picture at this juncture. The firms such as SBS Consulting  are providing expert accounting and bookkeeping services for many years. The company takes into consideration the accounting needs of all segments and sectors of any size. Outsourcing accounting and bookkeeping services to a third party ensures effective and efficient tracking of transactions.
Accounting services offered by SBS consulting
The group provides proficient services of data entry of bookkeeping records into accounting software. A full range of accounting services such as statement preparation of profit and loss account, balance sheet, bank reconciliations, trade debtors and creditors listing, journal listing, general ledger is what they look into. The group also prepares XBRL statements, cash flow statements, directors' report, and compilation report. The services are extended to sole proprietorship, partnership, SME, MNC, enterprises and management corporations. For more details  you can  call +65 6536 0036.
Accounting for small business is as necessary as it is for big corporation. Outsourcing accounting services is as beneficial for small businesses as it is for their huge counterparts. Many small business owners consider outsourcing accounting services is a waste of money, but it is the other way round. Outsourcing your accounting needs will leave you with saved time and energy to be invested in the core business activities hence doubling the profit and ensuring growth.
About SBS Consulting Pte. Ltd.
The company established its headquarters in Singapore in 2010; since then, they have achieved phenomenal success in handling their clients' accounting and bookkeeping needs. Their services extend to auditing and taxation services along with payroll services, IT consultancy and software development.
Media Inquires:
SBS Consulting Pte. Ltd.,
High Street Centre,
#18-03, 1 North Bridge Road,
Singapore – 179094
Phone No: +65 6536 0036
www.sbsgroup.com.sg