Singapore Private Limited Company is the Most Preferred Form of Registration for Foreign Entrepreneurs: SBS Consulting
Last modified: July 5, 2018
A vast majority of foreign entrepreneurs and investors willing to setup a Singapore company prefer to register  their business as a private limited company, says Singapore's incorporation specialist, SBS Consulting.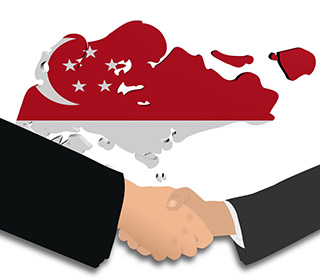 Singapore's status as the business hub of the world is well documented by its bulging foreign investor presence. The economic prosperity of the 'Island Nation' has seen a multitude of global business entities starting company in Singapore. Although, there are a number of Singapore company registration options such as sole-proprietorship, limited liability partnership etc, the most common way for Company Registration for Foreign Entrepreneurs is a private limited liability company or private limited company.
"The reason why foreign nationals choose the option of a private limited company for business incorporation Singapore is due to the range of advantages it has over other types of Singapore companies. From the shareholding pattern to the tax incentives, this form of a company provides an ideal platform for a foreign entrepreneur to prosper in the nation," said the business head of SBS Consulting.
Singapore subsidiary company is a private limited company which is a separate legal entity, whereby its shareholders are only liable to the company's debts to the extent of their contribution of the share capital. In order to form a Singapore company that is limited by shares, a foreign entrepreneur needs a minimum of one shareholder, one local director, one company secretary, paid-up capital of S$1 and a registered office address.
By getting registered as a private limited company, a firm will be taxed as a Singapore resident thereby availing the Singapore tax benefits that the government has on offer. Some of the benefits include the eligibility to the effective tax rates whereby the newly setup companies are exempted from paying tax for their first S$100,000 profits for the initial three years of incorporation of company in Singapore. Furthermore, a private limited firm has a better image than other types of companies which in turn attracts more investor interest.
SBS Consulting which is one of the experienced company formation experts offers end-to-end company incorporation services to foreign and local entrepreneurs. With its in house incorporation specialists, the firm assists the entrepreneurs to start a Singapore company and guides them towards the registration formalities. It also provides them registered office address and a company secretary services which are mandatory for incorporation of company in Singapore.