SBS Consulting has Launched a Community Forum to Facilitate an Interactive Platform for Its Users
Last modified: July 5, 2018
With an aim to create an active community of entrepreneurs, professionals and business investors for sharing knowledge and helping each other in every aspect of Singapore business, leading company registration firm of Singapore SBS Consulting has launched a community forum called SBS Forum.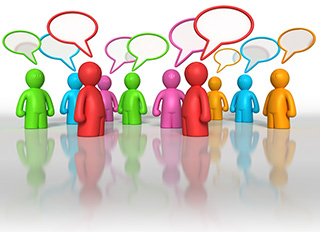 SBS Consulting has launched a free community forum dedicated to all businesspersons including entrepreneurs, investors, professionals and potential businessman. The SBS forum of the Singapore company incorporation firm has aimed to be the most popular and active business forum of the financial hub –Singapore.
While commenting on the launch of the forum, Ms. Meena, Business Head of the firm, shared, "We have launched the community forum for Singapore company incorporation services to facilitate a common platform where users can participate and interact with each other while sharing their knowledge and experiences. It is purely a human moderating forum and each post is being moderated by the concern moderators."
"We invite all business investors and entrepreneurs from across the globe to participate in our forum to share their expertise and knowledge. We allow only posting of related subjects in our forum and strongly discourage any kind of porn, spam and other adult related posts," she added further.
The prime goal of this forum is to assemble business professionals together to meet and discuss common areas of interest. While budding entrepreneurs can avail opportunities to get exposure within the community on the forum, potential business professionals would learn the various tactics of business.
Further, using this community discussion board, all potential and established entrepreneurs and professionals can communicate to each other and ask resolution for any kind of problem.
As of launch, SBS Community forum has witnessed an impulsive start with a considerable amount of business topics and users have started to interact with each other by posting queries and answers based on their own knowledge and skill.
The SBS Community forum is completely free to browse and free to join. Any user whose area of interest is Singapore business can join the forum by registering through a valid email id and enjoy the interactive world of business in Singapore.  Initially, they can read the instructions for using the forum and introduce themselves to other users immediately after joining the forum. Upon completion of these two steps, a user is ready to start, browse and explore the community forum to the fullest.
SBS Consulting is a renowned name in the field of Singapore company registration. Since inception in 2010, the firm has been doing well in facilitating company incorporation and other corporate solutions. The long list of clientele from around the world is a testimony to its success. The addition of community forum to its basket would add a new dimension to SBS's business. Now, clients would get a perfect way to connect with the firm more closely than ever.
About SBS Consulting:
SBS Consulting is one of the leading company incorporation firms in Singapore that offers a range of corporate solutions including company registration, tax and Singapore accounting services, payroll, company secretarial, auditing and Singapore work visa services. Within a short span of time, the firm has earned a good reputation in the industry and now, it has a wide range of clientele list. The firm is best known for its quality, consistency, competitiveness and timeliness.