Legal Aspects And Focused Insights To Speed Up Singapore Company Registration Process
Last modified: May 19, 2020
The biggest mistake an entrepreneur can make is deciding to incorporate a business at a location that is not at all conducive for commercial and economic growth. By offering relative ease in company incorporation and ensuring, the atmosphere provided to the newly incorporated companies is good enough to thrive; Singapore is perhaps the best destinations in the world to set up a new business.
Why should you Prefer Singapore For Company Incorporation

Irresistibly attractive tax rates remain one of the key elements attracting the new businesses towards Singapore. With definitive tax exemption strategies, in place for Singapore incorporated businesses and almost zero percent of corporate taxes for the startups makes Singapore even more favorable business destination. Therefore, entrepreneurs interesting in Singapore Company Formation from all over the world are segregating in this tiny green nation full of opportunities.

Who is eligible to open company in Singapore?
An individual who happens to be a local resident of Singapore or a local business entity and a foreign individual or a foreign business entity are eligible to form a company in Singapore. With slight difference, the requirements and obligations of Singapore business incorporation remain the same. The major difference being, local Singaporeans can incorporate a business online using their SingPass, whereas it is mandatory for foreigners to hire a local company secretary services provider that can register a new business for you.

Registering a Business in Singapore
All entrepreneurs must understand that the business can be incorporated in Singapore, only if it is within the legal framework of the Singapore Companies Act. ACRA, the governing body for the Singapore incorporated companies has put forth a specific set of requirements and laws necessary for Singapore company registration. Therefore, it becomes necessary to understand the eligibility, and the options accessible to the eligible candidate to incorporate company in Singapore. Presented below is a list of guidelines for the new local and foreign entrants interested to setting up a Company in Singapore.
NOTE: If you have at least one shareholder local or foreign, at least one local resident director above 18 years of age, initial paid up capital of S$1 and a registered Singapore address, and then the entire company incorporation procedure can be completed within a few hours. It is okay if the shareholder and the director are the same individuals. After completion, one of the primary duty is to appoint a qualified company secretary fulfilling all ACRA norms within six months business incorporation.
The Different Types of Business Entities in Singapore
The options available for local Singapore entrepreneurs or businesses are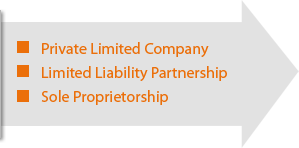 The options available for foreigners and foreign businesses are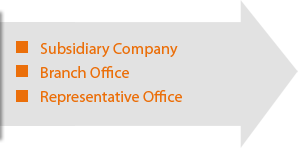 The Documents Required for Singapore Company Registration
Approved name of the Company
Small explanation of business activities
Shareholder details
Directors information
Registered address
Details of Company Secretary
Memorandum and Articles of Association (M&AA)
Passport and residential proofs for non residents (Optional: personal profile or bank reference)
A copy of Singapore identity for Singapore residents
Copy of original M&AA for corporate entity shareholder
PLEASE NOTE: To incorporate a Singapore company, it is mandatory to provide officially endorsed documents, ensuring all submitted documents are in English. Documents in any other language need to be translated in English by taking help from a professional translator.
Few Insights About Singapore Company Registration To Make The Process Easier
If You're a Foreigner, Get an EntrePass
Entrepreneurs interested in Singapore company incorporation will require an EntrePass to initiate the process. Having an EntrePass offers an added advantage of relocating to Singapore and personally looking after the matters involved in company incorporation. Foreigners not willing to or not having an EntrePass will have to hire a local nominee director to accomplish the process flawlessly. If you do not have an EntrePass, you may need to hire a local director. In addition to that, ACRA mandates both foreign individuals and foreign enterprises need to hire a local firm offering company incorporation service to complete the obligations required to register a company in Singapore.
Get Your Company Name Approved
Getting approval for the company name is an essential step in company registration without which it is impossible to proceed further. ACRA is the sole authority handling all the matters related to approval, denial and reservation of company name. Please be informed that ACRA has strict guidelines related to the selection of the company and you have to be more specific to follow those guidelines. Thus, it would be better to think of two or three names at the time of applying for company name approval; so, if one name is denied you always have the option to register another suitable name. An approved business name is very much important for Singapore company formation.
Hire an Individual Resident Director and Company Secretary
To fast forward your company incorporation process, you need at least one shareholder, director, and a company secretary. It is okay if the shareholder is not a Singapore resident; however, a director and the company secretary have to be above 18 years of age, ordinary citizens of Singapore without any malicious past. If the appointed director is not a Singapore citizen, then he/she should possess a valid EntrePass or should appoint a nominee director to proceed with company incorporation procedure.
Arrange Initial Paid-up Capital
Yes! You can incorporate a company in Singapore for as little as S$1 as an initial paid-up capital; however, the said guideline is valid only for local Singapore residents. Foreign entrepreneurs or offshore business entities thinking of relocating to Singapore and interested to manage their business operations from Singapore will have to get an EntrePass first and arrange at least S$50,000 as a paid-up capital.
Get a Registered Singapore Address
Make sure you have arranged for a registered Singapore address because according to ACRA this address will be the physical location of your company from where you intend to carry out all your business activities. Please remember, that in no way ACRA accepts P.O. Box as a valid registered address. Usually, many companies or entrepreneurs prefer the services of a virtual office to initiate the company incorporation procedure and formally start business activities until they get their own physical space. In certain circumstances, ACRA allows to register a company at the home address, only after completing few formalities.
If all the documents are ready, the company name is approved and an experienced company incorporation service provider is by your side, then the approval of company incorporation can be obtained on the same day or within few hours. However, due to any issues, your application is forwarded for additional scrutiny, then expect a waiting period of about 2 weeks to 2 months.
Good Luck!