Why Business Name Registration is Crucial for Company Formation
Last modified: June 23, 2023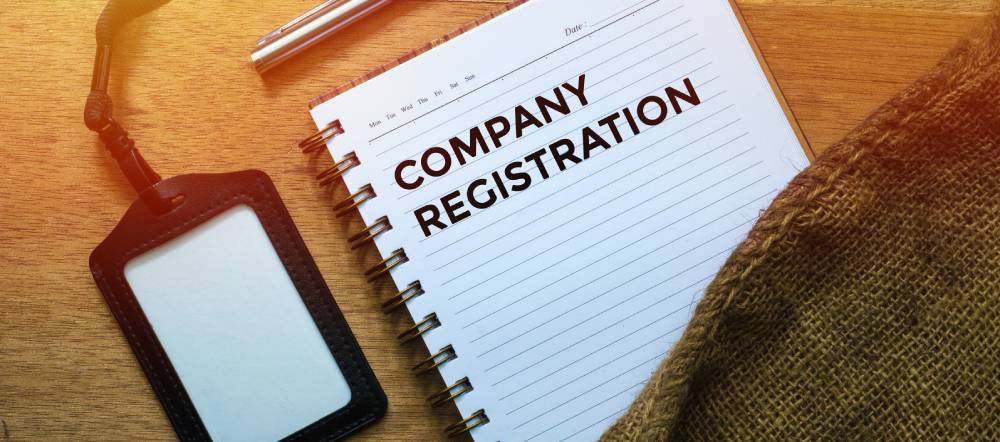 Choosing a unique name for your company is one of the prime requirements for setting up a company in Singapore. Singapore company registration with ACRA provides legal protection to your intellectual property. It enables you to act against copycats stealing your ideas or products.
Incorporating a Company in Singapore
Incorporating a company in Singapore means bringing it into legal existence. Such a company is a legal person and enjoys the rights of natural- born person. It is registered as per the Company Law of Singapore, Chapter 52.
On the other hand, you can conduct your business activities and make money without registering a company in Singapore. However, such a business is automatically considered a Sole Proprietorship. Tax-wise, it is costlier than a company.
Benefits of Setting Up a Company
Before learning all the requirements for setting up a company in Singapore, let us know about the benefits of legally forming a company.
Secure Your Business
You may be happy to run your business without registering it with ACRA. However, as the competition heats up, you may become the target of unscrupulous individuals. And you may have to face fraud.
They may register the name of your business as their own. It will effectively prevent you from using it to conduct your activities. And forcing you to start at the beginning with a registered company if you have learnt your lesson.
They will reap benefits from your efforts to grow your company. Your regular customer may know you personally. However, it may not be true for all of your existing and potential customers. The market as a whole may not know that you were the true owner.
Establish Your Identity
Singapore company registration gives your business identity. Remember, Microsoft, Google, IBM, Etc. These are lawfully registered companies that delivered the goods. Now, they are credible household names.
It is easy for a lawfully registered company to enter a market and establish its identity by running marketing campaigns, rendering useful products & services and following the law.
Goodwill and credibility prevail, turning it into a brand which helps spread its messages. On the other hand, Sole proprietorships depend on the credibility of their proprietors.
Raise Capital
Singapore companies are more credible in the eyes of investors like banks, venture capitalists, angel investors, etc. They find it easy to raise capital for the expansion of their business activities.
The need for expansion arises because of the increased competition/ market saturation. Every business, sooner or later, needs to raise capital to expand its sphere of influence by entering different markets/ countries.
Key Requirements for Setting Up a Company in Singapore
If you want to set up company in Singapore, you have to apply to Accounting and Corporate Regularity Authority (ACRA). This agency acts as the Company Registrar of Singapore and supervises the process.
If you are setting up a private limited company for the first time or are a foreigner, you must hire a reliable Singapore company registration services firm for the task.
These firms generally assign one of their experts to advise and guide you on each stage of the process, from choosing the right business structure to acquiring a business license or permit.
The benefit of hiring such a firm is that if your application gets rejected by ACRA, they know how to appeal to ACRA on your behalf and find out the reason behind the rejection. It simplifies the task for you if you decide to persist.
Make sure that your provider is a Registered Filing Agent. These are authorised to communicate with ACRA and pay its official fees.
Before approaching ACRA, you have to fulfil a few pre-incorporation requirements for setting up a company. They are as follows:
At least one shareholder (maximum of 50)
At least S$1 in minimum initial paid-up capital
At least one local/ resident director
At least one company secretary
A registered local office address
Singapore Company Registration Documents
You also need to put together incorporation documents. They are listed as follows:
Company name registered with ACRA
Description of your business activities in brief
Details of shareholders/directors/company secretaries
Foreign individual owners: A copy of passport & proof of residential address (overseas)
Foreign corporates: Company constitution (M&AA), certificate of incorporation
Singapore residents: A copy of Singapore ID
Make sure to submit these documents in English. If they are not, get them translated into English by an authorised source.
The Process to Set Up Company in Singapore
You have to complete only two steps to register your company.
Step 1#. Get ACRA's Approval for Your Company Name
Send a list of 3-5 names to your services provider. They will check the availability of a name by visiting ACRA's website, paying a fee of $15 and registering the available name. Then, you have 60 days to register your company.
Make sure that the company names are unique. ACRA does not allow identical company names because they may confuse investors leading to losses. Unique company names enable ACRA to keep the field fair for investors.
Also, make sure that:
Your company name must identify your business activities
ACRA rejects vulgar and black-listed names
The name should also not infringe on any trademarks or copyrights
Step 2#. Register Your Company With ACRA
With an approved company name and your KYC and incorporation documents, your provider can now visit the ACRA's website, pay the fees of $300 and apply to register your company.
The incorporation process is swift, and ACRA takes only 1-3 days to process your application. On successful registration, ACRA sends you an incorporation email containing your company's Unique Entity Number, business profile, etc.
In Singapore, you can use this email as the Certificate of Incorporation of your company. You can also ask your Agent to pay a small fee and get its hard copy.
This is all about the process and requirements for setting up a company in Singapore hassle-free. Call us at +65-6536 0036 or email us at info@sbsgroup.com.sg for expert assistance with your Singapore company registration.