What is Global Investor Programme?
Last modified: December 14, 2020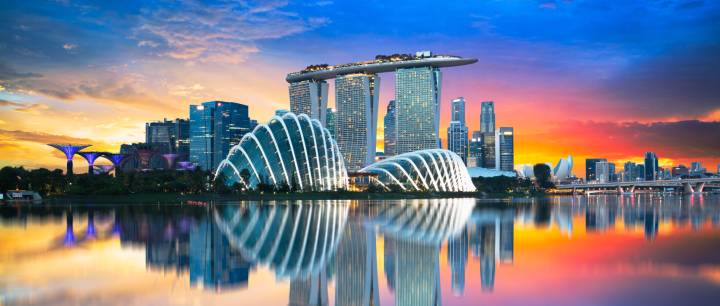 Are you a global investor who wants to relocate to Singapore and manage your business? You can use the Global Investor Programme (GIP) to acquire Singapore Permanent Resident status (PR). As a PR, you can immigrate to this island nation and grow your investment. You need to have a proven business track record and history as a successful entrepreneur.
Who Should I Apply to for My PR Status?
The Economic Development Board administers Global Investor Programme through one of its division called EDB Contact Singapore. It advises entrepreneurs and business owners on issues related to relocating and investing in Singapore.
How Can I Benefit from Global Investor Programme?
GIP scheme is designed to enable the investors, business owners, and their family members to acquire permanent residency in Singapore.
The EDB Contact Singapore officials go through your entrepreneurial history and business track record. You also need to have to put together a potent business proposal or investment plan to meet their stringent requirements.
What I Have to Do To Be Singapore PR?
Under GIP, you need to invest in an existing Singapore business or register a new Singapore company to start your business activities. Their approval for your Permanent Resident status depends on the chances of your success in Singapore.
GIP Options
Let us see how you can work the GIP scheme for your benefit. You have two options under the GIP scheme:
Option A: You could incorporate a company in Singapore and back it up with at least S$2.5 million in capital or invest the funds for the expansion of an existing company.
Option B: You could also invest at least S$2.5 million in the GIP approved funds.
Eligibility Criteria for GIP Scheme
You have to choose Option A or Option B and invest a minimum of S$2.5 million.
You need to have a business or entrepreneurial track records going back at least three years.
Your existing business must meet the turnover requirements given below:
Companies in other business sectors must have a minimum annual turnover of S$50 million in the most recent year and an average annual turnover of at least S$50 million for the last 3 years.
If the company is privately held, then you must own at least 30% of its shareholding.
Submit the company's audited financial statements for the last 3 years.
How to Apply for Singapore PR Status Under GIP
You will need to submit the following documents for your Singapore PR application under the GIP Scheme:
Application (Form A) for Permanent Residence for Investors
Proposed Investment Plan (Form B)
Your undertaking on the GIP scheme's terms & conditions
Application (Form 4) for An Entry Permit to Enter Singapore
Supporting documents, wherever they are required
All the documents need to be in English and officially endorsed.
EDB Contact Singapore needs about 6-8 months to process your GIP application. The EDB Contact Singapore officials may invite you for an interview. After the successful approval of the application, you will be issued an Approval-in-Principle PR. It is valid for 6 months.
You need to invest your money during this time and submit the documents to prove it. You may submit share certificates and title deeds to the authorities. They will withhold these documents for 5 years. After receiving the documents, you will get your final Singapore Permanent Resident status.
Many foreign business owners have used the GIP scheme to incorporate a company in Singapore and to relocate to manage it. You can benefit from this scheme if you have an excellent track record as an entrepreneur and investor.