Singapore Work Visa: Steps and Requirements
Last modified: November 19, 2020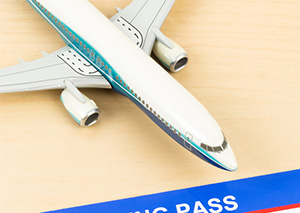 Singapore government encourages foreign talent and business investors to come, visit, live, and work in Singapore so that their talent and economic resources can add to the growth of country's economy. With this aim, government has implemented open and flexible immigration policies for the foreigners. When it comes to Singapore work visa, there are a couple of visa options available in the form of working permit. The purpose of this write-up is to throw lights of the overview of various visas available on Singapore for foreigners that are specifically designed on certain criteria.
Work Visas for Singapore Immigrants:
Employment Pass: Employment visa in Singapore is popularly known as Employment Pass, E Pass or EP. This type of visa mainly meant for skilled employees or business owners who wish to work in Singapore. However, to obtain EP your fixed monthly salary must be more than S$3,000 and you should be degree holder from a reputable university. Initial validity of EP lasts for one or two years and then it needs to be renewed as long as you continue the service with the company. EP holders are eligible to apply permanent resident in due course.
Entrepreneur Pass Singapore: Entrepreneur Pass also known as EntrePass, meant for the foreign investors who may lack the educational degree but have a proven record of accomplishment of business operation. It is a variation of the Employment Pass. it is a primary type of work permit that is designed for business owner of newly incorporated company who wish to relocate to Singapore to operate their business.
Personalized Employment Pass (PEP):  This is a special type of employment Pass that is not tied to any specific employer. It is issued to individuals based on their merits. The biggest advantage lies with PEP is one can switched job without applying new employment pass and its disadvantage is that a PEP holder is not allowed to start his/her own company.
S Pass: This work pass designed for mid-skilled foreign employees (mid-level technician staff) who earn fixed monthly salary of minimum S$2,000. A technical diploma is required instead of a degree for this type of work pass.
Miscellaneous Pass: This type of work visa is issued to foreigner working on Singapore for short-term basis.
Steps and Requirements for Singapore Work Visas (EP & EntrePass):
The documents required for Employment Pass:
Completed copies of Form 8 (EP Application Form)
Copies of education certification (original and copy)
Past Employment testimonials
2 recent color passport-sized photos
A copy of the personal particulars page of your passport
Detailed description of the type of work to be performed by the applicant
An administrative fee of S$70 (new applicant)
The documents required for Entrepreneur Pass:
Completed copies of EntrePass application form
A copy of business plan in the prescribed format
A copy of company's profile, if incorporated already in foreign
 A recent passport-sized photograph
A copy of the personal particulars page of your passport
Copies of educational qualification, if any
A copy of your company's bank statement showing funds of minimum S$50,000, if incorporated already
Copies of documentary evidence of your previous business venture or employment, if any
An administrative fee of S$70 for fresh applicant
Please Note: Any documents that are not in English must be translated into English
Once the application form (form 8)/ EntrePass application along with respective supporting documents are ready, the applicant must submit these to Ministry of Manpower (MOM), the governing authority that processes work visas. There are two options for application submission, one is online, and the other is manual. The online application takes less time for processing but does not allow for attachment of supporting documents. Therefore, it is advisable to fill the application manually as supporting documents plays an important role for approval of Work Visa on time.
After successful submission of employment pass/ entrepreneur pass, you will be issued an In-Principle-Approval letter from MOM. The letter has a six month of validity period and applicant should collect the pass before the time of expire. Entrepreneurs need to open a corporate bank account within 30 days of issuing the letter. The IPA letter must be produced upon collection of the EP or EntrePass from the Ministry of Manpower (MOM) Work Pass Division. The processing of working pass application usually takes about 6 to 8 weeks.