All about Singapore Nominee Services Company
Last modified: November 19, 2020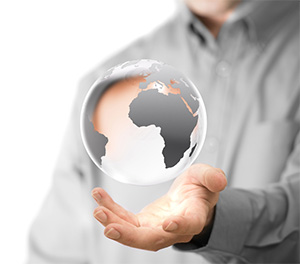 The Singapore Companies Act, Cap 50 governs Singapore companies' rules and regulations. According to the Act, all private limited companies are required to appoint minimum of one local resident individual director, one shareholder and one company secretary. The director and company secretary should either be a Singapore Citizen, Permanent Resident of Singapore or holder of Employment Pass, EntrePass or Dependent Pass.
Few Facts on Singapore Company Incorporation:
The director must attain age of 18 years or above and must not have any previous record of criminal offense or bankruptcy.
A non-shareholder can act as the director; therefore, there is no requirement for the directors to become a compulsory shareholder (owner) of the company.
It is mandatory for a Singapore private limited company to appoint a professional company secretary within six months of company incorporation.
In contrast, shareholders of a company can be of any nationality. Hundred percent foreign ownership allowed in Singapore. And the shareholder could be an individual or entity.
Even though company jurisdiction of Singapore is relatively liberal and easy, the government has set few strict guidelines to maintain the reputation Singapore holds. The obligation on compulsory appointment of Singapore local resident director and local company secretary is among those few guidelines.
While the fundamental responsibility of a local director is to manage and administer the company and protect it from public discloser, a company secretary's primary duty is to monitor and ensure compliance with legal policies. It is completely legal to have a nominee director.  In the case of sole director and shareholder, the same person cannot act as the company secretary. The roles of both of the nominees are highly valuable to a company.
If you are a foreign business owner and thinking of starting a new company in Singapore, you are required to appoint a Singapore nominee director and a local company secretary in order to meet basic requirements of Singapore company incorporation. As a foreign citizen or foreigner, you may find difficulties to find a right and reliable local nominee person with whom you can share confidential policies of your company. In such situation, you can take help of a professional yet reliable Singapore nominee agent services provider.
The nominee services providers of Singapore have come up with a view to extend helping hand to new and foreign based business investors who wish to set up their business empire in Singapore. While choosing a nominee agent, you make sure to hire the one that is efficient, reliable and a professional qualified member of prestigious associations like ICSA and SAICSA (Singapore Association of the Institute of Chartered Secretaries and Administrators)
There are several Singapore nominee agents' services available in the present day market. So, it is essential for a foreign business entrepreneur to take cautious measures and gain relevant knowledge to hire the best Singapore nominee service. Try to acquire the exact scenario of present nominee services market by making online and offline research, which will surely help you in selecting the best nominee service for you!