Singapore is an Easiest Place to Do Business
Last modified: November 19, 2020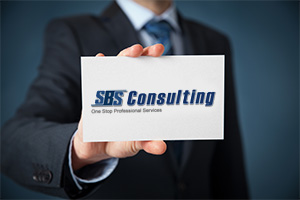 Doing a business is not a child's play. But yes! It can be eased by taking some sensible steps. Whatever business it may be, it will run, only if, the proper market is available. Here comes an important question; Where?  Simple! The entrepreneur has to think of the place where he/she can start the business. One of such places in the world is Singapore. It is easiest to form a Singapore company. There are lots of reasons to form a company in Singapore.
One reason is that Singapore enjoys its huge market from apparels to restaurants, electronics to healthcare and from real estate to entertainment.
The information and communication industry is well established in Singapore. IT consultancies, internet access providers, wireless network providers, software development and the cinema industry and publishing industry also function well in Singapore.
Singapore market, literally, calls new entrepreneurs, for hundreds of opportunities to benefit from. Even further, Singapore government also allows sole proprietorship. It means the person is boss of himself! It also means that, the employer can be changed in your work permit validity period.
Singapore is ranked as number one in the world in the ease of doing a business. The reason is that the Singaporean citizen as well as foreign entrepreneurs can form a company with very incomplex registration and company formation procedures. Furthermore, government also provides some incentives and schemes for new entrepreneurs like, infrastructure development, loans with lower interest rates etc.
The entrepreneurs can incorporate a Singapore business firm with low start-up costs. Even 2 people can form a Singapore company; with the condition that one must be a Singaporean citizen/local resident in Singapore. The government allows the luxury of investment guarantee agreements and the many free trade agreements with most other countries in Asia and around the world. International businesses also get to enjoy 50 of the state's comprehensive double taxation avoidance agreements.
One important reason of doing business in Singapore is that, the lifestyle here is dynamic. It is a multicultural nation and one of the biggest knowledge driven city in the world. It has transformed itself to world's top financial hubs in past 40-45 years.
One more factor that pushes new entrepreneurs to Singapore is that, some businesses do not need to acquire licenses. The Singapore government gives industry specific licenses to the business owners. The ease of obtaining business licenses, permits, employing staff, land or office premises, finance or financial credit are some of the factors which make Singapore a great country to invest in.
Even with such an ease, the Singapore government has also implemented certain laws to secure your intellectual property rights. It also has implemented various laws to avoid fraud and cheating. This makes Singapore not only the fascinating place to start a business but also safe to rely upon.
The government aid and increasing networking opportunities are also the reasons to think about incorporating a company in Singapore. Singapore has an impressive literacy rate of 95.6% which is attracting point for skilled labors; who can speak fluently in English and Mandarin.
To put a long story short, the business basic of business needs are sufficiently provided by the Singapore government. The only need for entrepreneurs is to say YES Singapore!