Singapore Among World's Best Cities to do Business, Live and Visit
Last modified: November 12, 2020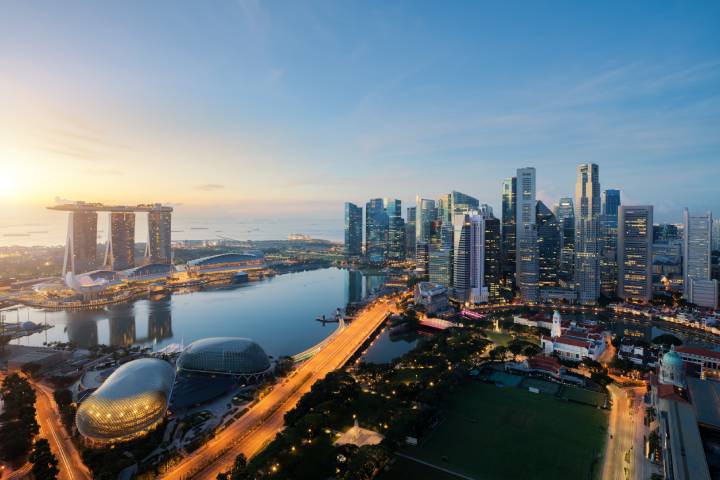 According to Ipsos's Top Cities survey reported in September 2013, Singapore ranks 9th best city to do business and visit and the country has acquired the 11th rank for the best city to live in.
Singapore is counted as one of the best cities in the world to do business, visit and live in as per the report of Ipsos's Top Cities Survey, the largest ever global survey. The city-state has achieved the 9th position for the two parameters for visiting and starting a company to do business in Singapore. When it comes to the overall winner, New York City emerged as the top city, followed by London, Sydney and Abu Dhabi.
While, the island nation along with Los Angeles shared the position of 9th best city to do business, Bangkok, Hong Kong and Istanbul are the cities that shared 9th ranking with Singapore for the parameter of best cities to visit in the world.
Zurich was acclaimed as the best city to live in, followed by Sydney and London. As a city to live in, Singapore has secured the 11th position along with Auckland, Copenhagen and Rome.
This survey was conducted between 5-19 February 2013 by placing questions on Global @dvisor Wave 42 (G@42) in 24 countries around the world. The countries covered are Argentina, Australia, Belgium, Brazil, Canada, China, France, Great Britain, Germany, Hungary, India, Indonesia, Italy, Japan, Mexico, Poland, Russia, Saudi Arabia, South Africa, South Korea, Spain, Sweden, Turkey and the United States of America. The Ipos's research was based on an international samples of 8,147 adults aged 18-64 in the US and Canada, and age 16-64 in all other countries.