SBS Consulting Says, "Use Singapore Business Incorporation to Shield your Business Idea"
Last modified: November 9, 2020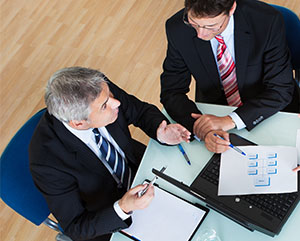 It is not that we come across imaginative ideas now and then. It is rare to have an imaginative flash fermenting a world changing idea. However, what matters most is what we do to realize it. Many of the lucky individuals procrastinate, a few try to perfect it, but, most of the timid ones let it go to waste. You need to shade your inhibitions and give it a try. Get in touch with one of the Singapore incorporation services to setup your company in Singapore.
Singapore Business Structures
If you successfully get over the hurdle of 'To be an entrepreneur or not', next move is it to decide which business structure to use to further your idea. The decision is an important one as it can affect your business' tax amount, credibility, the ability to borrow money and expand its activities.
The entrepreneurs must examine the types of business structures and choose the one most suitable for the incorporation of their business. Choosing unsuitable business structure can have serious consequences for the future of the business.
In Singapore, the entrepreneurs can opt for a Private Limited Company (PLC), Limited Liability Partnership or a Sole Proprietorship.
Advantages of a Private Limited Company
Singapore private limited company is the most advanced, flexible, and scalable business structure. It is preferred by most entrepreneurs to form a business.
Credible Image
A PLC has its own legal identity. It exists as a legal person and has the rights of a natural person. This fact has a bearing on its interactions with the investors, suppliers, employees, and government officials. Having a credible image helps it in securing finance for the expansion of its business activities.
Liability
A PLC is responsible for the losses and debts arising out of its business activities.
It limits the liability of the shareholders to the amount they have used to purchase the shares.
Tax Benefits
A Singapore resident company can successfully claim various tax benefits offered by the tax authorities. A new Singapore company gets, for the first 3 years, 100% tax exemption on its chargeable income of up to S$1,00,000. Next S$2,00,000, gets 50% tax exemption.
Existence
A PLC's existence does not depend on its shareholders. They may sell their shares or die. The PLC lives on until it was dissolved using proper legal process.

Establish Your Singapore Company Setup as Early as Possible
It is important to protect your business idea. Only you should reap the profits of its uniqueness. Once you have selected the business structure you should move fast and establish your Singapore company formation as a prelude to the start of your business activities. It gives you several advantages.
Name Protection
Incorporation of a company in Singapore gives your business an identity, which, in turn, helps to protect your idea. You can even go ahead and register a trademark to protect the identity.
Legal Agreements
It gives your business a legal identity using which, it becomes possible to get into contract and sign various agreements. Lease of properties and renting of equipment can easily be done in the name of the company.
Intellectual Property (IP ) Protection
Singapore provides a sturdy and dependent protection to the business idea through its IP protection laws. That is one of the reason, so many research and development companies are moving to Singapore.
Raising Funds for Expansion
A properly established Singapore company setup has more chances of selling the business idea or plan to the investors. Raising funds for its expansion also becomes easier.
Singapore government has established a proper start-up ecosystem to support and aid the new business owners. They can further apply for loans from the banks at affordable rates. Hurry up and register your Singapore business.