Navigating the Legal and Regulatory Landscape: Starting a Business in Singapore as a Foreigner
Last modified: June 8, 2023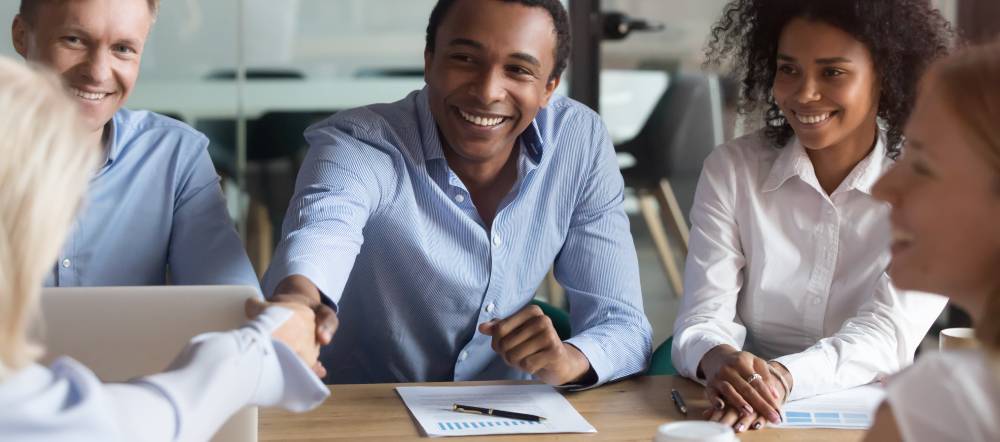 Are you thinking about starting a business in Singapore as a foreigner? Yes, you are on the right track and not alone in wishing so.
Business owners choose Singapore because they want:
Own 100% share capital in their company
Affordable taxes
Strong legal system
IP protection
Stable political and social environment
Access to emerging markets in Asia
Where Should You Apply for Starting a Business in Singapore as a Foreigner
You must apply to the Accounting & Corporate Regulatory Authority (ACRA). It is the Company Registrar in Singapore. ACRA supervises the process to open company in Singapore and ensures that it follows the Companies Act, Chapter 50.
Choosing the Right Business/Legal Structure
Starting a business in Singapore as a foreigner is easy. You can use one of the 3 structures that are legal for starting a business in Singapore.
Private limited company
Limited liability partnership
Sole proprietorship
Appoint an agent to open company in Singapore. They will assist you in successfully completing the process.
Evaluate and select the best business structure that will fulfil your business needs. Consider tax rates, liability, and scalability and credibility of your business.
You will find that the private limited company truly fits the bill. It is why Singaporeans, foreigners, and all the residents on different passes favour it.
Singapore Private Limited Company
Has 1-50 shareholders
Shares are held and sold privately
Has a separate legal identity from shareholders
Has the rights of a natural-born person
Exists perpetually
Limits the liability of shareholders to their share capital and keeps their assets risk-free
Is liable for its debts and losses
Pays corporate tax at affordable rates of 0%-17%
Is more credible than a sole proprietorship or partnership
Can raise funds for expansion easily
Pre-Incorporation Requirements
S$1 as a minimum initial paid-up capital
At least one shareholders
At least one local or resident director
At least one company secretary
A local registered office address
Critical Facts for Foreigners Wanting to Open Company in Singapore
What if I Don't Want to Relocate to Singapore?
Well, you do not have to relocate for starting a business in Singapore as a foreigner. You can do so and manage it by staying at your home.
However, you need to stay legal for starting a business in Singapore. You need to hire a local representative for your business.
To open company in Singapore, you must hire a local or resident director. This is a Singapore Resident, an EP or EntrePass holder who is ordinarily a resident of Singapore.
If you cannot, you will need to hire the nominee director service.
In the same way, you will need to hire a manager for your sole proprietorship and LLP.
Entrepreneur Pass (EntrePass)
You can, on your own, apply to the Ministry of Manpower for an EntrePass. It enables you to relocate and work in Singapore.
After acquiring it, you can register a sole proprietorship, LLP or a private limited company. With it, you can be the company's local/resident director.
Employment Pass Holder (EP)
As an Employment Pass holder, you can register company in Singapore and be its shareholder. However, you cannot act as its local/resident director. You may have to employ a nominee for director services.
You cannot also register a sole proprietorship or LLP.
Alternatively, you can open a company and then tell your company secretary to get you an Employment Pass from MoM. You can then relocate to Singapore and replace the nominee director.
Tasks Legal for Starting a Business in Singapore
Business Activities
You must use the appropriate Singapore Standard Industrial Classification Code (SSIC) to describe your business activities in your application.
Particulars of Shareholders
You need at least one to a maximum of 50 corporate or individual shareholders for starting a business in Singapore as a foreigner. You can own 100% share capital in a Singaporean company.
Share Capital
You need S$1 as the minimum initial paid-up capital to form a Singapore private limited company. As and when required, you can raise additional money.
Shareholders' Agreement
Draw a shareholders' agreement defining the rights and obligations of shareholders. It must also describe relationships between shareholders.
Particulars of Directors
You have to provide details of at least one local or resident director to start a new company. This individual must be ordinarily resident of Singapore.
Company Secretary Particulars
Appoint a qualified company secretary within 6 months from the company's incorporation date.
Registered Office Address
Give details of a registered office address in your application. Government agencies use it for official communication with you.
For Home Office take permission from appropriate authorities. The P.O. Box address is not valid.
M&AA
This document describes the activities your company intends to carry out and the rules for governing the company.
Hire an Auditor
Unless exempted, you must hire an auditor within three months from the company's incorporation date. Companies classified as a "Small Company" or that belong to a "Small Group" gets the exemption.
Certificate of Incorporation
After successfully registering your company, ACRA sends you an email. In Singapore, it is honoured as the Certificate of Incorporation.
You must pay a small fee to download and print its hard copy. You need it for entering into agreements, contracts, and transactions.
Business Profile
Apply and get the business profile of your company from ACRA. It gives the company name, Unique Entity Number (UEN), incorporation date, business activities, paid-up capital, registered office address in Singapore, and particulars of shareholders, directors, & secretaries.
Share Certificates
The company secretary issues share certificates. It shows how many shares each shareholder owns.
Resolution for Opening of Bank Account
The board must pass a resolution to open a corporate bank account in the company's name and specify its signatories.
Corporate Bank Account
The company's stakeholders must pass a resolution to open a corporate bank account. Submit the board resolution and details of the ultimate beneficiary. Also, submit copies of the incorporation certificate, business profile, M&AA and identification card, or passports.
Data Protection
Even newly registered Singapore businesses must comply with the Personal Data Protection Act. You have to hire a data protection officer to ensure data accuracy and security. You also need to ensure that it is not retained longer than necessary.
Company Stamp
Send for a company stamp. It adds credibility to the company's official documents.
AGM
Hold your first AGM within 18 months from company incorporation. Later on, the period separating two AGMs should not be more than 15 months.
End of Financial Year (EoF)
The board can choose any date as the company's EoF. Keep it 365 days long for your new company. It helps at the time of applying for the Startup Tax Exemption scheme.
Filing of Tax
The deadline for paying corporate income tax is 30th November for electronic filing.
Payroll
Issue itemized payslips to your employees. Give details of gross salary, deductions, and net salary. Submit employer returns or IR8A Forms to the IRAS. The deadline is 1 March every year.
Process for Starting a Business in Singapore as a Foreigner
Here is info on how can a foreigner start a business in Singapore.
Submit a list of company names to your agent. They will log in on the ACRA portal and check which one is available.
Get the Company Name Approved by ACRA
Make sure the name is:
Unique & Meaningful
Not vulgar or obscene
Free of copyright or trademark issues
Collect Incorporation Documents
Company name approved by ACRA
SSIC code and description of business activities
Particulars of shareholders
Particulars of directors
Particulars of company secretary
The local registered address of the company
Foreign Individuals: Submit a copy of their passport and residential address proof (overseas)
Foreign Corporates: Submit company constitution or M&AA
Singapore Residents: Identity card
Submit your documents in English.
Apply to ACRA
With an approved company name and submitted incorporation documents, your agent can apply to ACRA to open a company in Singapore.
How Many Days Does ACRA Take for Approval
Starting a business in Singapore as a foreigner is as easy as for the locals. ACRA requires about 1-3 days to process your application. If it is referred to a higher office, it may require up to 2 months for approval.
ACRA's Official Fees
Register a company name (S$15)
Singapore company registration (S$300)
You may also need to pay for a nominee director and registered office address services depending on your needs.
Starting a business in Singapore as a foreigner is easy if you hire a provider of incorporation services like SBS Consulting Pte Ltd. Give us a call at +65-6536 0036 or send a message at info@sbsgroup.com.sg to learn our promotional incorporation package and to get free services.