Maximizing Success with Singapore Company Formation: Tips and Tricks
Last modified: June 6, 2023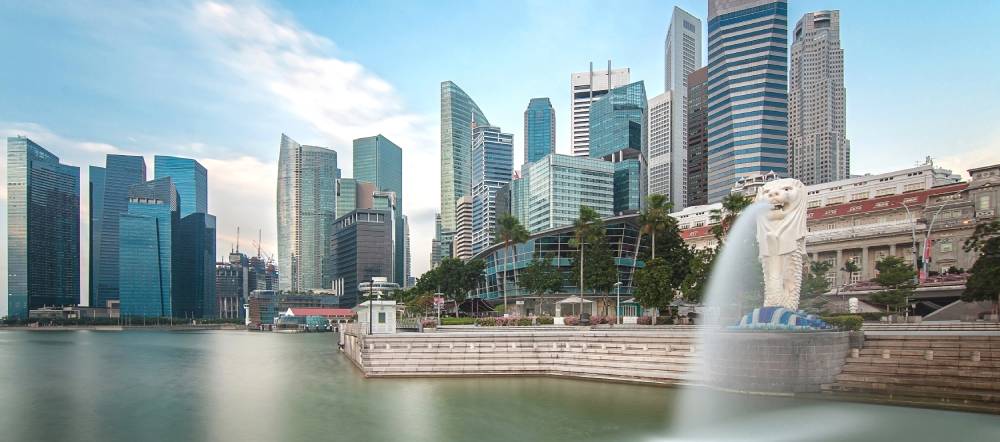 Are you opting for a Singapore company formation? Yes! Then, You shall first need to know who, why, what, and when of the company formation process: tips and tricks. If you are new to Singapore, you will be better off by hiring an experienced Singapore company formation services provider.
For a first-time business owner switching from civilian to corporate life is a bit difficult. First, you must understand the legalese they use to express even simple instructions. It is often confusing and takes a lot of time to connect the dots. And the horror of it is that you need this info to form your business correctly.
Do I must Hire Singapore Company Formation Services Firm?
When setting up your new company, you must provide technical information like the correct Singapore Standard Industrial Classification (SSIC) Code. You have to use the code assigned to your intended business activities.
Submitting the wrong SSIC code can create difficulties for you right at the start of your adventure. This guide will provide you with all the information you need for company formation & tips and tricks to get your business running as soon as possible.
The process for Singapore company formation is rapid and straightforward. It has only 2 steps in it. Still, experts recommend newbies, especially foreign owners, hire a Singapore company formation services firm.
Are you working with a shoestring budget? Yes! Then, find a firm that bundles many services in its promotional Singapore company formation package. It will drastically reduce your initial investment.
Steps in the Singapore Company Formation Process
Select the business structure suitable for your needs
Get ACRA's approval for your company name
Apply to ACRA to register your company
Apply for the necessary business licenses and permits
Open a corporate bank account
Register your company for GST
Open and top up your CPF account
Get adequate insurance
Hire staff as per regulations
Build a business website
Market your business
Things You Should Know Before Singapore Company Formation
There are a few key things that you should know before you even apply to ACRA, the Company Registrar, to start your business. You can register your business using 3 legal or business structures, namely:
Private Limited Company
Limited Liability Partnership
Sole Proprietorship
Choose a structure that will fulfil your business needs. You should do it carefully, as your choice affects your liability, credibility, fundraising, business growth, legal compliance, etc. It also affects the legal procedures and requirements to register your business.
If you choose to start a Sole Proprietorship, you must file a notice of intent with the ACRA. This is the simplest form of business in Singapore.
On the other hand, forming a Private Limited Company is difficult. You will need to submit several documents, including the company constitution or Memorandum and Article of Association (M&AA), business profile, etc.
Why Choose To Form a Private Limited Company?
A private limited company is a highly dynamic and scalable business structure. Business owners with long-term plans prefer to use this structure.
A private limited company limits the liability of its owners to the amount they have invested in its share capital. Their assets are not used to pay the debts and losses of the company.
The company is liable for paying its debts and losses
It is a legal person
It has the rights of a natural-born person
It can buy real estate and assets for its use in its name
Most importantly, it can sue and be sued
It means you are not in the picture if an issue goes to the court of law
All these features make the private limited company a wholesome business structure and a darling of those who want to opt for a Singapore company formation.
After deciding to register a company in Singapore, you will need to be ready with the following:
At least 1 shareholder
Minimum initial paid-up capital of $1
At least 1 local or resident director
At least 1 company secretary
Registered local address for the office
Next, you have to execute 2 steps:
Get Your Company Name Approved by ACRA
Submit a list of 3-5 names for your intended company to your Singapore company formation services provider. They will log in on the ACRA's web portal.
They will check and register the available name for your use. You got 60 days to register your company. If all the names are taken, then give them another list.
Make sure all the names in the list are unique, not vulgar, or black-listed by the minister
The name should also express or hint at your primary business activity
Next, apply for a business profile. You will get a unique identifier that you can use to communicate with Singaporean agencies. Do it before initiating the company registration process.
Apply to ACRA to Register Your Company
Your provider can complete the Singapore company formation process online at ACRA's portal. They will need your documents like:
ACRA approved company name
Details of business activities
The local address of the company
Particulars of shareholders/directors/company secretary
Foreign Entrepreneurs: A copy of their passport and residential address proof (overseas)
Singapore Residents: A copy of their Singapore identity card
Foreign Companies: Memorandum & Articles of Associations or Company Constitution, Certificate of Incorporation
Post-Registration Activities
After registering your new company successfully, ACRA sends you an email. The document contains Unique Entity Number (UEN), business profile and other info. You can use it as an Incorporation Certificate in Singapore. Or you can pay for its hard copy.
Open a Corporate Bank Account
In the shareholders' first meeting, pass a resolution to open a corporate bank account for your new company. It will help you separate personal and business expenses using appropriate credit/debit cards.
Register Your Company for GST
If your business is expected to earn more than $ 1 million in a year or $ 1 million over the last 12 months, you must register it for GST.
Build a Business Website
Your business website will give a face to your business. This is the platform where you can interact with your customers and market your services and products. Publish informative and exciting content that is useful to your customers.
Frequently Asked Questions about Singapore Company Formation
What are the various legal/business structures in Singapore?
There are 4 main business structures favoured by entrepreneurs in Singapore. They are limited liability companies (private limited companies and subsidiary companies), partnerships, sole proprietorships, and branch offices of foreign companies.
How do I achieve Singapore company formation successfully?
Singapore company formation is a fast and straightforward process. If you are a Singapore resident, you can do it online using ACRA's website.
Foreigners, however, must hire a firm that provides Singapore company incorporation services. You must supply them with a few documents, including KYC, business plan, etc. Hire and pay them the registration fees, which may or may not include the ACRA's fees. On successful incorporation, ACRA will issue an incorporation certificate to you.
What are the key requirements for a Singapore company formation?
The following are key pre-incorporation requirements of a Singapore business registration:
Minimum of $1 in initial paid-up capital
At least 1 shareholder
At least 1 company secretary
At least 1 auditor
At least 1 local/resident director
A physical local office address
How much does a Singapore company formation cost?
The cost of Singapore company formation varies depending on the type of business structure you want to use. A sole proprietorship is the cheapest and easy to register. ACRA's official fees for registering a private limited company come to S$315. However, your cost is much higher if you hire a Singapore company formation services firm.
Singapore company formation is an easy task. It can be done online by visiting ACRA's website. ACRA takes about 1-3 days to process the application. The foreigners must hire a Singapore company formation as they cannot self-register their company.
If you have any doubts, call us at +65-6536 0036 or email us at info@sbsgroup.com.sg to learn about our Singapore company formation services.