How to Streamline Bookkeeping Processes for Efficiency in Singapore
Last modified: June 23, 2023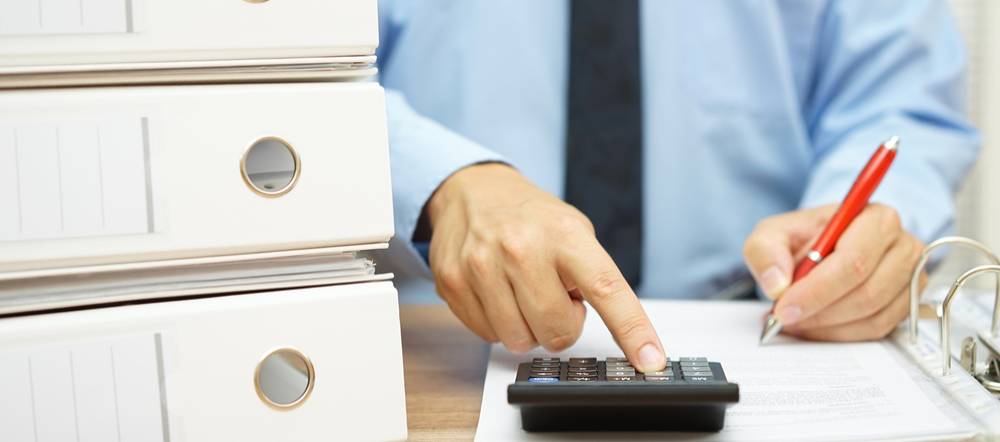 Administrative and compliance-related tasks like bookkeeping can take your focus away from growing your business. By outsourcing your bookkeeping, you get all the time that you need to focus on grabbing enough market share to get a competitive edge.
However, it does not mean that you should neglect the task but instead hand it over to a competent provider of bookkeeping services in Singapore.
Let the experts labour to ensure your compliance. By doing so, you save enough time to spend on the tasks that really matter when it comes to succeeding in a highly competitive market.
You get to focus on the target market, value additions to products and services, maintain a positive work culture in the workplace, and find means and ways to make staff more efficient.
Yes, bookkeeping hounds every company, and yours is no exception. It is a painstaking and time-consuming task. However, you must suffer through it, as it is the first step towards efficient financial management. You can make it more effective by installing proper bookkeeping processes and procedures. Doing so enables you to avoid suffering because of the incorrect updating of books. And providers of bookkeeping services Singapore can help you with it.
Bookkeeping Services in Singapore Help You Avoid Problems
Bookkeeping services in Singapore help you avoid problems that you may encounter in the absence of reliable financial bookkeeping processes:
Cash flow
Low cash flow margins
Audit risks
Missed opportunities
financial wastages
Inaccurate filings
Missed deadlines
Inaccurate business decisions
Fines and penalties
Tips for Efficient Bookkeeping for Small Businesses
Whether you prefer outsourcing your bookkeeping or not, you should be aware of the tips for efficient bookkeeping for small businesses.
Updated Compliance Guidelines & StatutoryRegulations
You can simplify your compliance by knowing the latest changes in statutory rules and regulations. It means understanding Singapore Financial Reporting Standards (SFRS).
Knowing regulations by the Inland Revenue Authority of Singapore (IRAS) enables you to claim tax benefits. As a tax resident Singapore company, you can also claim various tax incentives.
Install Bookkeeping System
Knowing bookkeeping concepts and principles helps streamline processes. Accounting software systems also allow you to automate routine tasks and reduce your workload.
Update Your Books Regularly
ACRA advises small business owners to update their books of account regularly. So, when tax season comes, you do not have to deal with a pile of invoices, bills, and receipts. Timely filing of your financial documents in chronological order helps. It makes your bookkeeping accurate and less stressful.
Record All Financial Transactions
You should record big as well as minuscule financial transactions of your business before you forget them. Not having access to accurate financial records leads to problems.
It also affects your ability to make accurate business decisions, forecasts, and budgets. It eventually leads to fines and penalties.
Outsourcing your bookkeeping to a firm helps, especially when you are not adept at it or organised about record keeping. Their experts help you set up your accounting system for managing receipts, invoices, expenses, purchases, incomes, financial statements and accounting records.
Being organised and systematic enables you to comply with SFRS.
Open a Corporate Bank Account
Small business owners often mix their personal and business transactions. Separating these transactions becomes a major headache at the end of the financial year.
You can avoid it simply by opening a corporate bank account. Apply and acquire the appropriate debit or credit for business use.
In addition, pay yourself a salary and pay for your expenses using your personal bank account.
Use Your Debit/ Credit Cards
Pay all your business expenses with debit or credit cards drawn from the corporate bank account. Let your bank keep track of all of your business' financial transactions.
At the end of each month, the bank sends you a statement which you can use for account reconciliation. This is one of the most fantastic and easiest ways of tracking business' transactions.
Accurate Data
You have to constantly update your books. Bookkeeping services Singapore use the latest accounting software to do accurate data entry.
Deep Financial Insights
The digitised data is reusable. They analyse it to generate financial insights for you. You get to use these readymade insights for making your business decisions.
Professional Financial Statements
Most importantly, your bookkeeping services provider prepares various financial statements at the drop of a hat.
It means you can present the latest financial data to your shareholders at AGM. They also generate management reports for the management.
Inventory and Asset Management
Bookkeeping services Singapore use the inventory modules of accounting software to keep track of your assets as they move from one place to another.
The tracking helps schedule the maintenance of assets and avoid their complete breakdown. It saves money and keeps related services going.
Your provider also keeps an eye on the stocks in your inventory. They use the software to support fast and slow-moving items at optimum levels. Doing so prevents locking up your capital in the inventory stock.
By outsourcing your bookkeeping to a competent bookkeeping services Singapore, you can free up breathing space for you.
Outsourcing saves you time, effort, and stress. You can use it to take care of the core goals of your business while letting their experts ensure your compliance.
Before outsourcing your bookkeeping, call us at +65-6536 0036 or email us at info@sbsgroup.com.sg to learn our customised bookkeeping solutions.