How a company secretary streamlines your business operations?
Last modified: March 13, 2023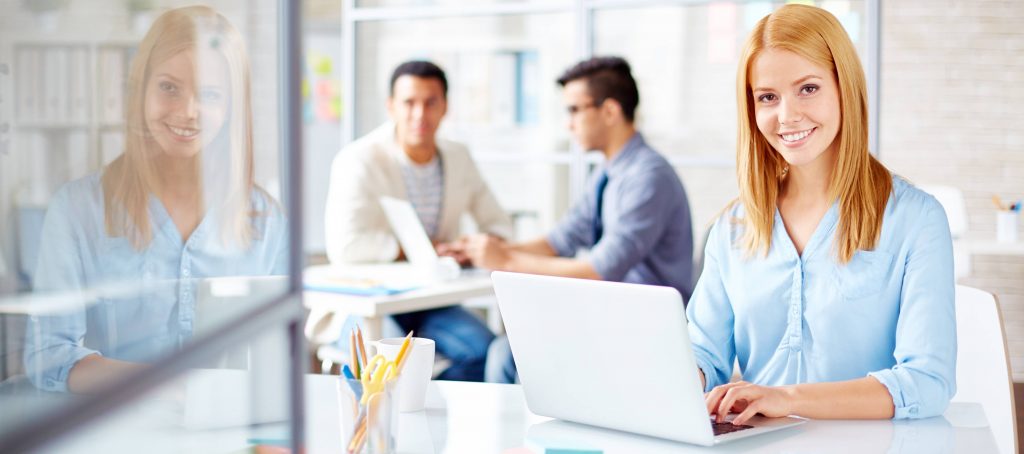 As the chief compliance officer, your company secretary is important in ensuring your business' corporate governance. These professionals implement trusted policies and updated processes to lower the risk and speed up the growth of your business.
Emerging Technologies can Simplify Company Secretary's Work
A company secretary assists you in managing the company and upholding its constitution. They help discharge its legal, regulatory, risk and compliance obligations. However, their job is getting more demanding.
Governments all over the world are passing regulatory legislation to tighten statutory compliance. And your secretary has to track all these to keep your business out of mischief.
Today, company secretaries must invest more time, effort and work to stay updated. And the only way they can master it effectively is by adopting new technologies.
Companies use their corporate website and various social media channels for their online presence. Your company secretary must enforce strict policies to protect your online reputation and financial data. They also alert and advise the board of directors about online risks.
Online E-Services in Singapore
Singapore took to digital path early and came out with online e-services portals. These portals help companies comply with various requirements mandated by regulating agencies like ACRA.
Company secretaries must learn to use these portals to update data about changes in the company, shareholders, directors, company secretaries, etc.
Company Secretaries are Trusted Advisors
Today, company secretaries play an important role in adopting new technologies like IT technology. They advise the board on the financial and operational impact of the move.
They provide inputs on new opportunities, strategies, protocols, controls, and inherent risks. These are relevant issues regarding data privacy, cyber security, and compliance.
Automation of Routine and Repetitive Tasks
Today, companies strive to automate routine and repetitive work to minimise manual efforts and save time and money using new technologies or software tools. These tools make secretaries efficient, flexible and effective at their work.
E-signature systems simplify corporate compliance. In countries where it is legal, it removes the need for physical presence and speeds up the filings
Entity management systems assist MNCs in tracking the legal operations of their subsidiaries. The system also helps them retrieve corporate information and documents
Video calling helps company secretaries communicate clearly and reduce travel
Virtual workspaces are useful for remote collaboration
Risks Involved in Adopting New Technologies
Cybersecurity
The creators of ransomware, malware and hackers always seek to steal valuable data. The use of technologies in an organisation increases its vulnerability to cybersecurity threats.
Company secretaries advise the board to implement cybersecurity tools to protect customer and client data. Companies can set up their entity management system on the vendor's, client's, or private server depending on their business needs.
Work-life Balance
Digital products can be from anywhere and at any time. Consequently, their unrestricted use tends to infringe on the personal life of their users. Such a situation can disturb the work-life balance of the company secretary.
A Company Secretary Helps You Setup & Grow Your Business
When you want to expand your business offshore, many things must iron out. Your best option is to hire a local outsourced company secretarial services provider. You may start a New Singapore Company, Subsidiary, or Branch Office.
These corporate secretarial services Singapore firms:
Provide a list of filing due dates
Know the reporting conventions
Know the latest changes in rules
Advice on the documents to file
Help install sturdy governance procedures
Help Install the risk controls
Know the reporting conventions
Have industry-wide experience
Streamline compliance & administrative work
Duties of a Company Secretary
You may expect a company secretary to perform duties like;
Maintaining statutory books & records
Filing returns
Ensuring their subsidiary's compliance
Holding Board Meetings, Annual General Meetings and Emergency General Meetings
Recording minutes of these meetings
Updating ACRA about the changes in the company
Updating ACRA about the changes in the company's board and shareholding structures
Preparing statutory reports
Taking care of:

Adequate insurance coverage
pension plans
stock options
GST filing
health and safety
Data security and cybersecurity
Register of Registrable Controllers (RORC)
Today, regulating agencies are doing their best to identify ultimate beneficiaries in the company. These corporate secretarial services Singapore help you set up the Register of Registrable Controllers (RORC) for your company. It needs to be updated whenever there are changes in your company.
Companies do not want to reveal valuable financial information to their competitors in highly competitive domains. Here, experienced company secretaries can help them determine what to include in the company's annual reports for their shareholders and the general public. And what to keep away from prying eyes.
The term 'Secretary' may mislead you into believing that being a company secretary is a lowly job. Instead, it is complex and time-consuming. They protect your company from legal hassles. They assist it in fulfilling its core goals and objectives.
You may trust your in-house company secretary for business operations and effective compliance. However, many hire 3rd party corporate secretarial services Singapore for the task.
Their secretaries use new technologies to ensure your company's compliance. They use adequate data protection, cybersecurity solutions, and employee policies to protect your data. Call us at +65-6536 0036 or email us at info@sbsgroup.com.sg for customised company secretary services.