Harness Singapore Bookkeeping Services and Focus on Business Growth
Last modified: January 25, 2021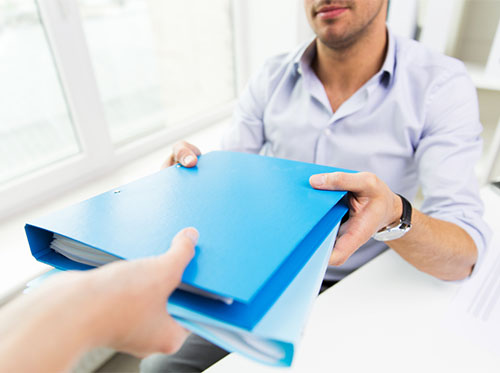 Singapore has established itself as a leading foreign trade hub in the Southeast Asian region. The city-state is known for its stringent laws and regulations. To abide by the legislative laws of Singapore is a must for every resident company. Nevertheless, the phenomenal growth of the business still remains to be the core aim for the companies. Apparently, many companies fail to keep a balance between both of the aspects. In this line, outsourcing of bookkeeping services and other non-core functions can do wonders for them.
A study reveals that 35% companies in Asia-Pacific region prefer to outsource their accounting, taxation and bookkeeping services to the professional firms. The factors which lure the companies to take this move are many. In this blog, we will discuss the significance of outsourcing of bookkeeping services and how it helps the business to thrive in the long run.
Why Outsource Bookkeeping Services Singapore to a Professional Firm?
The fierce competition among the businesses has changed the manner in which we do business. More and more companies are choosing to outsource their bookkeeping needs to reliable accounting firms so as not to get distracted and to remain focused on their core goals. The advantages of outsourcing bookkeeping services in Singapore are many.

Save Valuable Time:
When you engage an accounting firm and entrust the professionals with the responsibilities of bookkeeping services, you can save the hours you spent earlier in doing these activities. The freed-up time can be put into bettering the business. The non-core tasks such as bookkeeping take a large chunk of time and can be a distraction from the daily chore, which must be eliminated in order to give a boost to the revenue of the business.

Save Money:
The bottom line is that when a company outsources bookkeeping service, it cuts down the expensive cost of an in-house accountant or bookkeeper. The money you save can be better used in development and expansion of the business. With outsourcing, you can pay only for what you need. No more extra expenses such as allowances, benefits, training costs and insurance are needed to be made. Plus, these professional outsourcing firms are open to provide free advice or consultation on compliance matter of ACRA (Accounting and Corporate Regulatory Authority), IRAS (Inland Revenue Authority of Singapore) and other regulatory bodies to their clients. This way, you are no longer required to shell out an extra penny to get advice on ongoing changes or amendments of legislative regularities.

Expertise-driven Services:
A good accounting firm houses certified and experienced professional accountants and bookkeepers. When you outsource to a firm, you hire an efficient team that delivers the best possible services. By putting your accounting books into the hands of these professionals, you are certain to get expertise-driven bookkeeping services at the end. In addition to it, there is no fear of getting penalized for not complying with the Singapore authorities. The professional are accustomed to the ever-changing laws of the ACRA and IRAS and can deliver the service as per the latest law.

Access to Latest Tools and Systems:
Outsourcing gives you access to latest accounting software and tools without having to pay for those. Essentially, you are buying these tools by proxy. Many businesses can not afford to buy expensive bookkeeping programs and accounting tools. The use of new technology and system in accounting and bookkeeping ensures the quality result, which is crucial to meet the challenges of the Singapore's booming economy. Moreover, these systems can organize and store backup data in the secured system servers. Your data can be stored, maintained and retrieved at will.
The above-stated explanation clearly suggests that how outsourcing of accounting and bookkeeping services helps the Singapore businesses to thrive and prosper exponentially. In short, outsourcing not only allows you to focus on more business growth but also enables you to be compliant with the laws and regulations. As mentioned above, these two facets are crucial for the long-term success of your business in Singapore.