Give Room to Your Teammates in Multicultural Society like Singapore
Last modified: November 9, 2020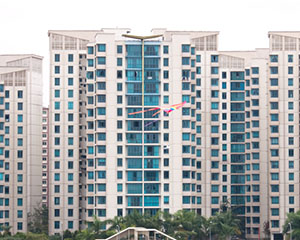 Since the British colonial time, Singapore started welcoming strangers and acquiring a multicultural face. During the last 2 decades of globalization, the process speeded up rapidly and now in 2015, this island nation is truly a multicultural society. As the favoured investment destination, Singapore continues to attract foreign entrepreneurs and the number of Singapore company incorporation is on the rise.
Singapore a Melting Pot
A large percentage of Singaporean population is of foreign origin and is coexisting with the Singaporeans on equal terms. Most of them have come in search of a career and to make their mark. Many of them have opted to start a company in Singapore and have prospered along with the native business owners.
When people from different cultures work together in a company, there are bound to be friction and misunderstandings about customers and behavior till the things settle down. Some of them may give a leeway to accommodate such incidences, but, others may not.
Preach the Tolerance
A Singapore company setup, especially a start-up, must provide an equal work environment and opportunities for everyone working in the company. They need to take steps to prevent incidences that may affect the work environment and may seem targeted at a particular employee. It is a must for a start-up. Otherwise, things may start to go wrong for it right from the start.
You must stop bullies from pushing others into a corner and those who make snide or sarcastic remarks directed at others. You cannot let these people go scot free or this will set a precedence. And soon outsiders will hear about such incidences and your image and brand name will suffer.
In fact, even company management should not discriminate among its own employees on the basis of religion, gender, sexual orientation, ethnicity, or faith. It has to adopt an accommodating approach to encompass all to make a great team and to maintain team spirit.
Pay Attention to the Style of Communication
Open communication is when an employee can walk up to his or her boss and without any hindrance share the new idea, difficulty or a problem. However, in a multicultural environment, it may not work.
In some cultures, especially the East, the boss is equivalent to the father-figure and it causes the open communication to fail. The flow of ideas and suggestions that are important for the improvements and fine tweaking of services and products stops. The communication becomes one sided.
That is why it is important for the foreign and native management operating a Singapore company setup to have more channels of communications open for proper functioning and the success of the team.
Do not Judge, Know Your Employees
After incorporating a new business firm, It is important for the owner to hire the right employee for the right job. However, if the things are not working as expected, you can ask him to undergo a personality test.
Such tests are reliable and many organizations are using them to solve problems. These tests reveal the subconscious tendencies of the individuals. The expert guidance that follows such tests helps the individuals in adapting to the work challenges. It is a great help to the management.
One must never forget that it is hard to understand every other human. When people from the different background come together to work, we all have to give and take time, in the beginning of the interaction, to settle the things. It is an acquired practice and the professionals, especially those who are working in multicultural places like Singapore, have to master it.