Establish a Singapore Company Setup, but, First Strengthen Your Soft Skills
Last modified: November 9, 2020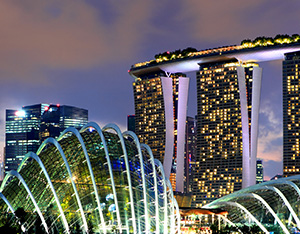 A reliable way of converting your innovative idea into a successful product or a service is to incorporate a company in Singapore. This country offers one of the most supportive start-up ecosystems that a newbie entrepreneur can find. However, history has shown that an idea is not the only ingredient to prop the successful entrepreneurs.
The entrepreneurs opting to open a company in Singapore need to take on the mantle of responsibility and must work on enhancing few of their skills to be successful.
Communication: Build a Rapport
Having effective communication is an advantage. It also means that you are a good listener which is an essential quality in a team player. It comes in handy not only in convincing your customers into buying your services and products but also, in taking the conversations to the deeper levels. That is why asking feedback from your customers is useful.
An entrepreneur, through the 2-way exchanges of meaningful ideas, concepts, experiences, and convictions, can find reliable partners or professionals to hire. It is an important skill that enables the business owners to define their business and impress its values and goals in the minds of their employees. The effective communicators have the capacity to influence the people around them.
Collaborate: Innovate and Create
you must have come across a saying that, "No concept exists in isolation." It is also true for the businesses and their owners. These entities need to collaborate with their partners, suppliers, investors, and other entities to find competitive, productive, and profitable business solutions.
The modern businesses aim to focus on their core goals. It means trusting and collaborating with the third parties in Singapore like outsourced accounting services and corporate secretarial services for the execution of their non-core, but, important functions.
They also collaborate with the other businesses and share their creative resources to explore new ideas. Many a times these entities having complementary strengths come up with amazing designs, products, and services. During the process, they contribute according to their strengths, which also hides the weaknesses of other entities involved.
Presentation: Sell Your Ideas and Plans
The owners of a new company incorporations also need to develop their presentation skills. They should focus on creating a catchy opening, informative body, and closing part that is the precursor of action.
The presentation is a handy, acquired skill that the start-up entrepreneurs must have to sell their ideas and business plans. It enables them to zero-in on the gist of their message and deliver it with the maximum effect.
Networking: The Circle of Influence
Can foreigners register a company in Singapore and be successful?
For the businessmen, both local and foreign, it is essential to keep on increasing their circle of influence. To achieve the survival and growth of their business, their efforts should focus mainly on building a large customer base.
On the other hand, they also need to establish the cordial relationships with the other players in their business domain. It helps them in taking joint initiatives to achieve industry updates and in value addition to customers' experience.
Time Management: Make Every Second Count
Time is a perishable commodity that is why you need to effectively use it. As the business owner, you need to find the balance between how much time you dedicate to discharge your business-related responsibilities.
You need to think it out and optimize the execution of repetitive activities and so that you can give more time to the core goals. Learn to prioritize the goals and manage the priorities.
It is important to note that a start-up entrepreneur opting for the Singapore company incorporation is also committing to reinvent himself. It is the way to leading a successful business.