Do-it-Yourself or Outsource It to Accounting Services
Last modified: September 16, 2021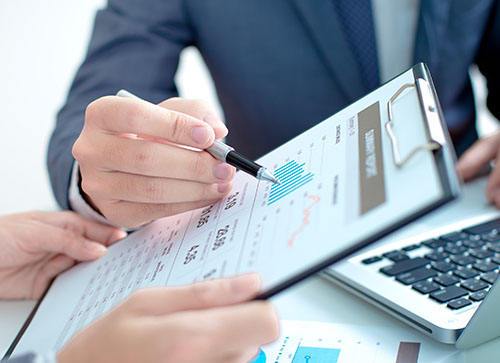 The Accounting and Corporate Regulatory Authority (ACRA) regulates the companies of Singapore and public accountants. It is this authority that oversees whether companies are complying with the law or not. Serious penalties or/and court summons may impose to the defaulters. Thereby, the task of maintaining accounting services and other key aspects of Singapore companies on your own are highly challenging unless you are savvy in that area.
It has been experienced on many occasion that small business owners think that they have good control over every aspect of their company and can wear many hats at a time. They often disregard the importance of expertise-driven solutions. It especially happens with the newly set up Singapore companies. At the end, they face unsought situations such as poor quality services, low ROI and sometimes, penalties. This blog will outline the difference between the outsourcing accounting services and Do-It-Yourself (DIY).
Time Required in DIY and Outsourcing
The job of crunching numbers and gauging results required in business accounting is a strong suit of professional accountants. They could deliver high-end Singapore accounting services in much lesser time than that of laymen. The financial records handled by amateur often fall behind the emerging needs of a fast growing business. After spending hours upon hours learning new financial skills, technology, and legal matters, they start doing accounting from zero level and thus services are prone to errors and mistakes. Moreover, the time required by laymen to complete the task is manifold than the experts.
Cost of Outsourcing vs. DIY
It is apparent that when you outsource to a third party accounting firm in Singapore, you save a fair cost of in-house resources. It is no surprise because when you outsource, you can avoid typical expenses of the employee such as monthly salary, bonus, benefits, insurance and infrastructure cost. Whereas, accounting services cost you a fixed fee either project wise or monthly/yearly basis. This way, you are saving a sizable business cost in the long term.
Adherence to Statutory Laws
You cannot anticipate to get compliant-friendly and accurate services from an amateur as the laws of statutory bodies keep on changing in the course of time. However, experts always stay abreast of the ever-changing laws of the regulatory authorities of Singapore. You can rest assured that tax laws and accounting compliance of your company have been done legitimately and there is no more fear of getting penalized.
Quality-driven Solutions
You likely to get high-quality services when you have expert resources and technology to back them. More often than not, dependable accounting firms in Singapore are equipped with technology-driven accounting software for SMEs combined with the team of talented accountants. When you engage such service, you will surely get quality-driven solutions. Moreover, you save money to be spent on expensive accounting software and hardware.
Peace of Mind Assured
When you take the help of Singapore accounting services, you can focus on strategic activities of business such as marketing and promotion, assuming that your non-core task such as accounting, bookkeeping, payroll, and taxation are in safe hands of experts. Paying more time in core competencies is likely to give a positive impact on your business. And the result is worth the money you invested in hiring accounting firms Singapore.
Above analysis clearly suggests that it is better to outsource to a good accounting firm than confining it to in-house resources. Plus, you must consider and assess these facts before embracing Do-It-Yourself approach in future.