Company Registration Singapore: 6 Tips to Grow as an Entrepreneur
Last modified: November 10, 2020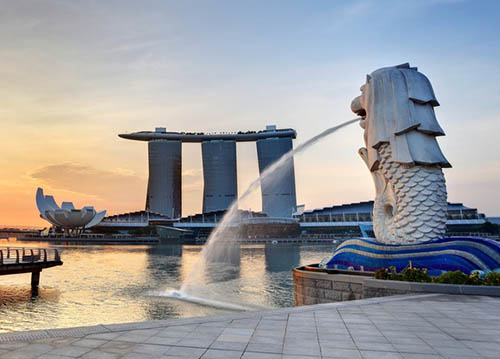 If you take a look at the start-up scene, you will be surprised at the number of young entrepreneurs opting to form a company in Singapore. It may start you thinking that they are 'Jumping the Gun.' But, it is not. Entrepreneurship is not that related to the 'age' as it is related to the 'execution of an idea.'
Every idea has a 'Window of Execution.' James Watt executed his Steam Engine; Edison executed his Light Bulb; IBM executed its Personal Computer; Steve Jobs executed his Smart Phone; etc. These successful individuals did what they could with their ideas. The million dollar question is, "Do you have any idea to execute?," and, "Are you going to take benefits of company incorporation Singapore while doing it?"
Are You Late for Your Singapore Company Registration?
Today, if a teen entrepreneur wants to execute an airplane at the level the Wright Brothers did, he or she will fail. The window has expired, and the concept has moved far ahead in its execution. It means that if you have an innovative idea, you need to opt for a company registration Singapore and execute it without delay.
The company registration is an important step to take because it helps you in offering legal protection to your business idea. Singapore is one of the right places to do it as it has strong Intellectual Property Laws in place to deter the copy cats from stealing your idea. Your new company registration Singapore also enables you to register your logos and trademarks which are important in brand building.
Invest in Your Singapore Company Registration
However, merely opting for a company incorporation Singapore does not guarantee the success of your business idea. A number of factors are involved in it.

Be a Smart Entrepreneur and Work Hard
When an individual decides to start a Singapore company, he intends to put a lot of hard work to make it succeed. However, it must also be accompanied with smart work. The hard work does produce results but being a smart entrepreneur, makes you work in a more focused and result-oriented manner. The more you work, the more you get the chance of coming across new business opportunities. The hard work pays, and smart work tops it with a cherry.

Be Sales Oriented
No new company registration can survive by ignoring sales. It is an essential skill that every entrepreneur needs to master. Sooner the better. Not only your business' survival but the survival of your idea depends on it. When you sell your products or services, you are also selling ideas behind them and yourself. You need to learn how to communicate to do so.

Make Following Up a Part of Sales Activity
Even when you have a great product, you may find that not everyone is buying it. It is easy to get discouraged when it happens at the start of your business activities. The solution is to follow up and at least find out the reason why your potential clients are not buying it. It helps in fine tuning your techniques.

Spot the Opportunities for Value Addition
Each marketplace is a dynamic place, mainly, because of the customer's evolving tastes and needs. Conduct market research surveys to learn what you can add to your product to differentiate it from that of the established players. This approach gives even a small Singapore company registration an edge over the competition and a chance to get noticed and prosper.

Plan, Execute, Take Feed Back, and Improve
Staying focused is the key to achieving success for your company registration Singapore. Setting goals and having a well-thought-out plan helps in dong so. For an entrepreneur, it is important to set goals and break them into small executable targets. Then the business activity becomes a journey of tackling manageable cores and not pining for an opportunity to strike it big in one go. Ask for feedback, as it lets you know what is positive and negative about your products and services.

Know the Importance of Time Management
The foreign startup owners of the company registration Singapore have to learn how to manage their time on the speed. Most of the these have limited human resources. They have to rely on multitasking in getting the job done. That is where smart work comes in. They have to have a flexible schedule to stick to. Investing their time in maintaining a calendar, really helps entrepreneurs in making productive use of their time and resources.
The teen entrepreneurs have to be tough to take on the responsibilities of their newly set up company registration Singapore. Because others start expecting things from you. It especially happens to those having innovative business ideas that could bring changes to the way the things are done. They have to put all they have to execute the ideas perfectly because they have a very short time to execute them.