Initiate Company Incorporation Singapore Process & Get Your Pte Ltd Hassle-Free
Last modified: May 17, 2022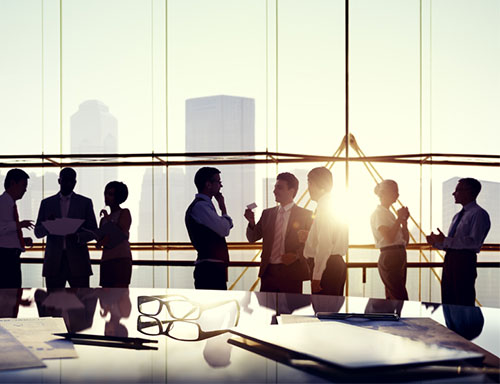 Singapore private limited company is a powerful legal construct. It is most popular among the entrepreneurs who come to Singapore to start a business or extend their reach. A company incorporation Singapore ensures that they have access to the start-up ecosystem and the most vital support during the initial years of their struggle.
If you are one of these individuals, you should pay attention to the following information.
Requirements for Incorporation of a Private Limited Company
Minimum 1 shareholder
At least 1 local resident director
At least 1 company secretary
Minimum initial paid-up capital of S$1
A local registered address
A Singapore company formation, normally, takes only 1 – 3 days. You need to complete only 2 procedures to get their company registered. The following is information on how to incorporate a company in Singapore.
Registering Name of Your Proposed Company with ACRA
The business owners need to apply to ACRA and get the name of their proposed company registered. ACRA (Accounting and Corporate Regulatory Authority) also functions as the Company Registrar of Singapore.
In this capacity, ACRA governs all the Singapore companies. It insists on the use of the term Pte. Ltd., in the name of the private limited companies so as to separate them from other businesses.
ACRA maintains a website, BizFile+, where the business owners have to log-in and check for the availability of the name. By paying a small fee, they can register it for their use for 60 days.
Singapore authorities insist on keeping the company names unique. The intention is to avoid confusion in the minds of the investors. It means that the business owners have to take special precautions while selecting a name.
In addition, they have to be careful about including terms like 'bank' or 'real estate agent' in the name of the company. Various government agencies oversee the use of such terms and may need to be contacted for the approval of the new company's name.
The lawyers interested in company incorporation Singapore, have to add LLC or Law Corporation in the name, instead of Pte Ltd. And their reviewing authority is the Law Society. Such a review may need 14 days to 2 months delaying the registration of the company.
The following table depicts some of the terms, the inclusion of which in the company name may attract the attention of the higher or external authorities. The data is taken from ACRA website ACRA: List of Referral Authorities (https://www.acra.gov.sg/components/wireframes/howToGuidesChapters.aspx?pageid=1755#1761).
Reviewing Authority

Terms Reviewed and Approved

Board of Architects (BOA) Singapore

Architectural services

Council for Estate Agencies (CEA)

Real estate agencies and valuation services

Real estate activities on a fee or contract basis

International Enterprise Singapore (IE Singapore)

Physical Rubber, Commodity futures e.g. Rubber trading, Commodity brokers, Commodity Futures Exchange, Commodity / Commodities Exchange, Futures brokers, Commodity Futures, Clearing Exchange / House / House Exchange

Commodity and futures brokers and dealers

Ministry of Defense (MINDEF)
(Defense Technology and Resource Office)

Military or Defense

Ministry of Education (MOE) (Private Schools Section)

Secondary schools

Junior colleges and centralized pre-university institutes

International and foreign system schools – secondary

Schools for the handicapped and educationally sub-normal – secondary

Technical and vocational education

Specialized trade schools

Polytechnics

Universities

Teachers' training institutes

Commercial schools offering higher education programs

Academic tutoring services

Ministry of Foreign Affairs
(ASEAN National Secretariat, Singapore)

Association of Southeast Asian Nations or ASEAN

Monetary Authority of Singapore (MAS)

A: Bank, banking, banque, banco, Bancaire, Banca and Banche

B: Finance Company and Finance;

C: Futures Exchange, Clearing House, and Securities Exchange

Majlis Ugama Islam of Singapore (MUIS)

Islam, Muslim, Halal and etc.

Singapore Police Force
(Licensing Division)

Arms, explosives, ammunition

Manufacture of other chemical products

Manufacture and repair of weapons and ammunition

Singapore Tourism Board (STB)

Merlion symbol or name

The Law Society of Singapore

Law, Law Corporation, LLC, Legal, Lawyer(s), Advocate(s), Solicitor(s)

Institute of Singapore Chartered Accountants

Accountancy, Accounting, Audit

Registry of Co-operative Societies

Co-op or Co-operative

Ministry of Health (MOH)

hospital, medical clinic/center, dental clinic/center, surgery, medical/clinical laboratory, health-care establishment
Apply to ACRA for Company Registration in Singapore
The process of company incorporation in Singapore is online. The owner needs to log-in on the BizFile+ website using SingaPass ID.
However, foreign entrepreneurs do not have SingPass ID. This is why they need to take assistance from the Singapore incorporation services. These firms employ experts who see to it that their clients' company gets registered without a hitch.
Documents for Company Incorporation Singapore
The business owners, after registering their company name, must put together the following documents and supply them to their provider of Singapore incorporation services.
Company Name
Details of Business Activities
Details of Shareholders
Details of Directors
Registered Address
Details of Company Secretary
Memorandum and Articles of Association
After the successful company incorporation in Singapore, the providers further assist their clients in opening corporate bank accounts, acquiring company seal and stamps, business licenses and permits, CPF account, GST registration, and etc.
Singapore, as a business hub, has a great standing among entrepreneurs and investors. For the Ease of Doing Business indicator in World Bank report 2020, Singapore has grabbed the 2nd position. It reflects the straightforwardness of the Singapore company incorporation process, less administrative burden, liberal taxation system, and availability of utilities.